GOOD FOOD IS IN OUR NATURE
Welcome to Doves Farm, the award-winning family-owned British organic grower, miller and food producer. As the UK's no.1 organic flour brand, we're dedicated to crafting the finest organic flours from sustainably grown ingredients that have been farmed in harmony with nature. Embrace the joy of baking whilst helping nature flourish with our range organic, speciality and heritage flours.
More about us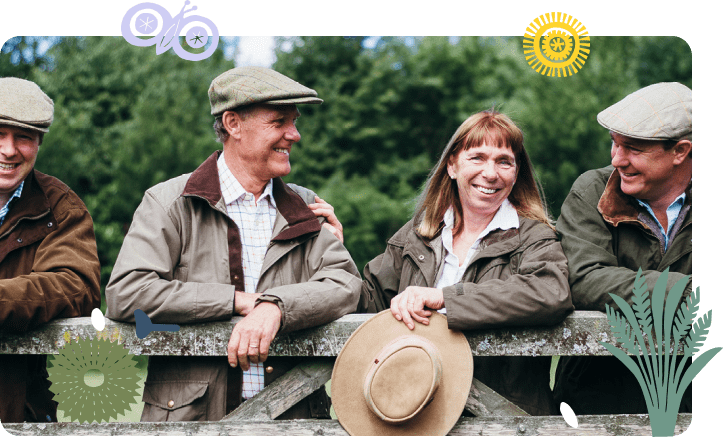 OUR FAVOURITE RECIPES
Looking for inspiration for your next bake? You've come to the right place! We have over 400 delicious tried and tested recipes for every baker, from cakes and biscuits to pastries, bread and more. Not sure where to start? Try one of our favourites below!
See all recipes
CRAFTING ORGANIC FLOUR FOR OVER 40 YEARS
Doves Farm started with a passion, as all good things do. Driven by a fascination with wholegrains and organic farming, founders Clare and Michael Marriage sowed their first seeds in 1977 on their farm with the simple idea of making great quality organic flour.
More about us


FARMING ORGANICALLY IN THE NORTH WESSEX DOWNS
Nestled in the heart of the Wiltshire countryside lies Doves Farm, our organic, mixed arable farm. We believe in farming in harmony with nature and not against it, carefully nurturing our soil and our wildlife.
More about our farm
The things we mill
EXPERTLY MILLED ORGANIC FLOURS, TO GIVE YOU THE BEST RESULTS BAKE AFTER BAKE
At Doves Farm, we mill a huge variety of different grains, pseudo-cereals, pulses and even fruit (well, coconuts!), to craft flours for every baker and recipe.
Learn more about what we mill
OUR FAVORITE PRODUCTS
From organic, speciality and heritage flour to baking essentials such as yeast, and even delicious organic biscuits and breakfast cereals, discover some of our favourites below.
JOIN THE DOVES FARM COMMUNITY ON SOCIAL MEDIA