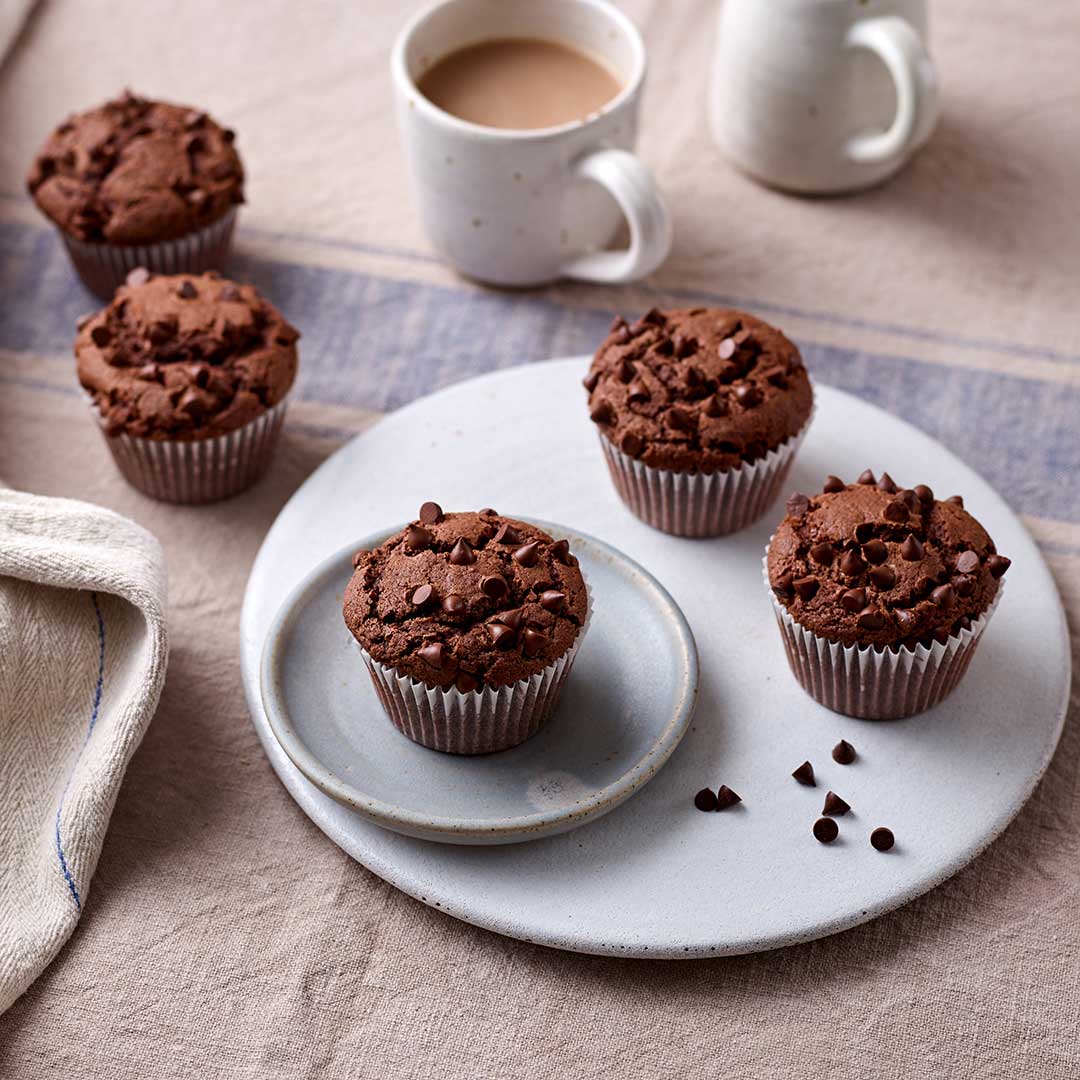 Chocolate Chip Cupcake Muffins
25-30 minutes
6 muffins
Nuts
Vegetarian
About this recipe:
Chocolate chip cupcake muffins are universally popular! If you don't have chocolate chips break up some good quality plain chocolate into small chunks instead.
Equipment:
Cupcake cakes, 12-hole tart tray, kitchen blender and mixing bowl
Ingredients:
75g butter, melted
125g Doves Farm Organic Self Raising White Flour
2 tbsp cocoa
125g caster sugar
3 tbsp water
1 tsp vanilla extract
1 egg
75g dark chocolate chips
Method:
180°C, Fan 160°C, 350°F, Gas 4
Pre-heat the oven.
Melt the butter.
Stand 6 cupcake cases in the holes of a tart or muffin tray.
Measure the flour and cocoa in to a bowl and stir to combine.
Stir in the sugar
Put the melted butter, water and vanilla into the bowl of a kitchen blender.
Break the egg into the bowl and pulse until smooth.
Add the flour and mix well.
Add all but a spoonful of the chocolate chips to the bowl and stir to combine.
Divide the mixture between the prepared cake cases.
Sprinkle the reserved chocolate chips over the top of the cupcake muffins.
Bake for 25-30 minutes.