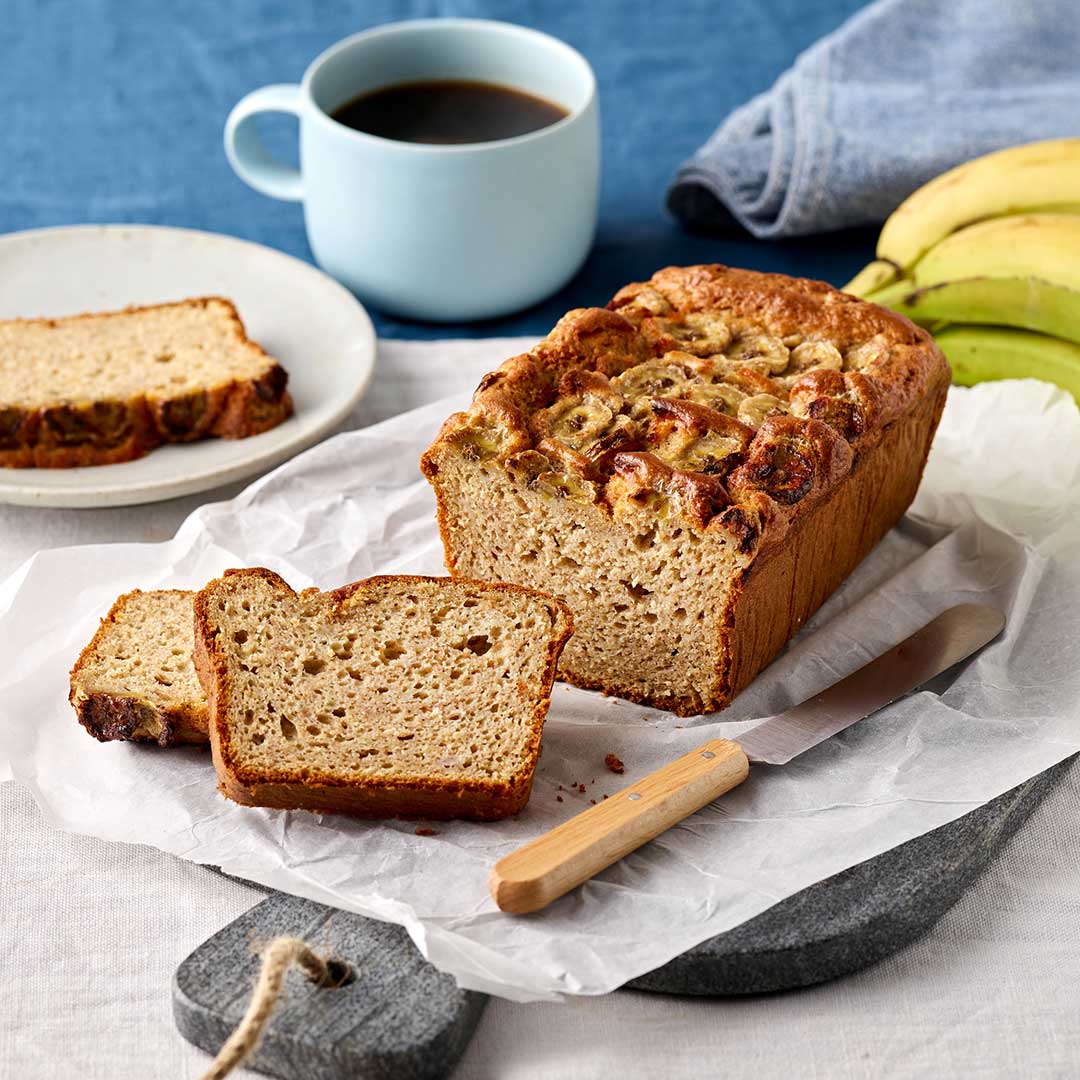 Wholemeal Sugar Free Banana Cake
65-70 minutes
1 cake
Dairy,Nuts
Vegetarian,Wholemeal
About this recipe:
Baked without any refined crystal sugar, this bake is centred on the beguiling flavour of banana. Depending on the size of your bananas, you will need 3-5 bananas.
Equipment:
1kg/2lb loaf tin, food processor and 2 x mixing bowls
Ingredients:
400g bananas, peeled
1 tbsp vanilla extract
125ml sunflower oil
3 eggs
175g Doves Farm Organic Self Raising Wholemeal Flour
oil, for tin
Method:
180°C, Fan 160°C, 350°F, Gas 4
Pre-heat the oven.
Rub some oil around the inside of a 1kg/2lb loaf tin or insert a baking liner.
Take one banana and cut it into thin slices.
Put the remaining banana into a food processor, add the vanilla extract and mash or pulse into a purée.
Add the oil and beat well.
Separate the eggs, adding the yolks to the food processor and putting the whites into a bowl.
Sieve half the flour into the food processor and beat until fully combined.
Tip the mixture into a large mixing bowl.
Beat the egg whites until stiff.
Using a large metal spoon, add about a quarter of the stiff egg whites to the mixing bowl.
Roughly mix together using a cutting and folding action with the spoon and without knocking the air out of the egg whites.
Continue adding large spoonfuls of the stiff egg whites, cutting and folding it into the mixture.
Sieve the remaining flour into the bowl and gently mix with the cutting and folding action.
Tip the mixture into the prepared tin and smooth the top.
Spread the prepared banana slices over the top of the cake.
Bake for 65-70 minutes, until the sponge springs back when touched.
Leave the cake to cool in the tin for an hour before transferring to a wire rack.