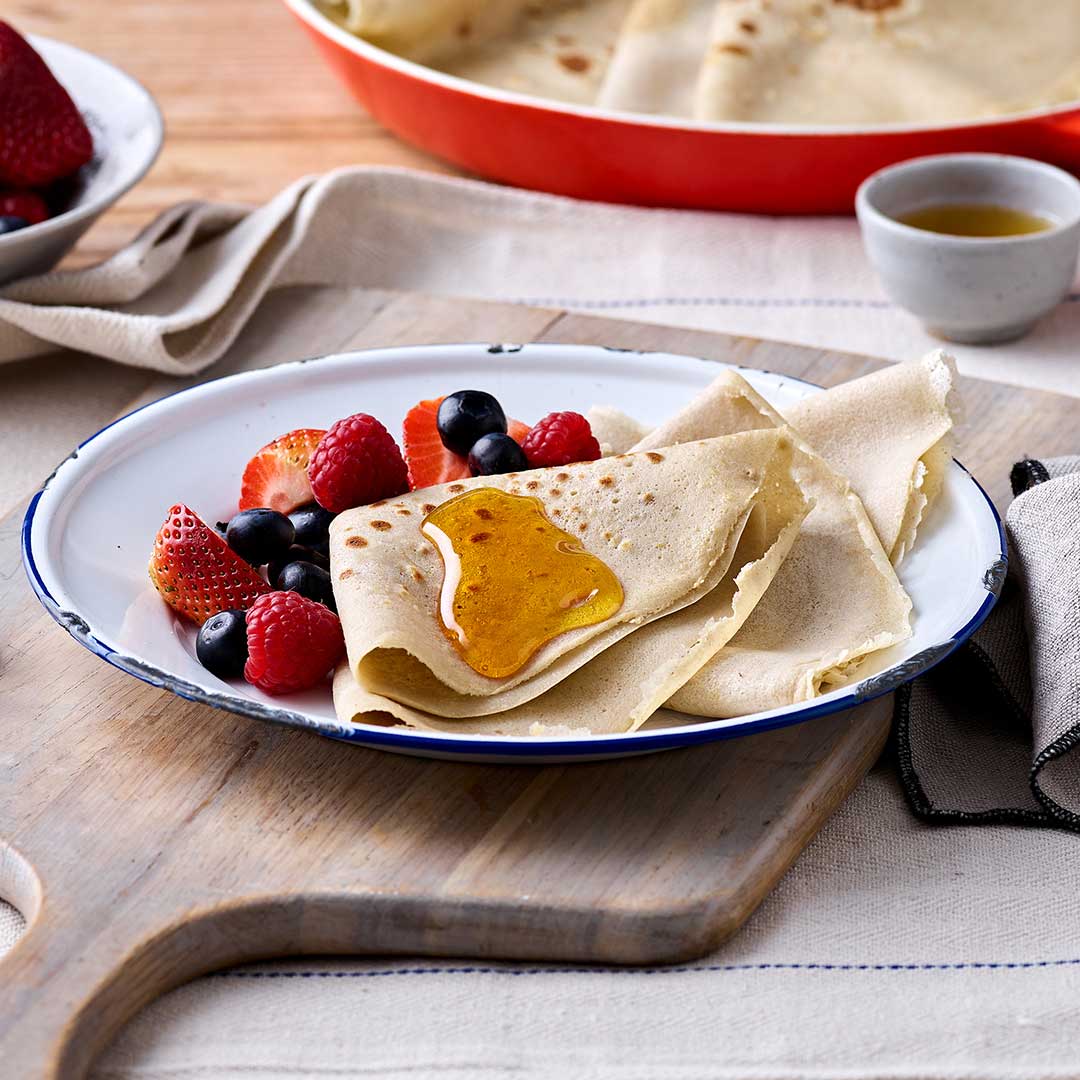 Buckwheat Pancakes
10 minutes
6 pancakes
Nuts
Vegetarian
About this recipe:
Buckwheat pancakes are delicious with your choice of syrup and fresh berries or can be used for savoury dishes such as Buckwheat Spinach Pancakes.
Equipment:
frying pan and mixing bowl
Ingredients:
100g Doves Farm Organic Wholemeal Buckwheat Flour
pinch of salt
2 eggs
300ml milk
butter, for frying
Method:
Put the flour into a large bowl, add the salt and stir to combine.
Break the eggs into the bowl, add 150ml of milk and beat to a smooth paste.
Stir in the remaining 150ml of milk to make a thin batter. You can use the batter immediately or refrigerate for up to 12 hours if you wish.
Put a little butter into a frying pan and get the pan nice and hot so the butter lightly covers the surface.
Stir the batter then spoon or pour some into the hot pan, rolling it out to the edges.
Cook the pancake, loosening the edges, until the base is golden.
Turn it over and cook the other side.
Transfer the pancake to a plate.
Repeat until the batter is used.
The pancakes can be left to cool, covered and chilled for up to a day before proceeding.