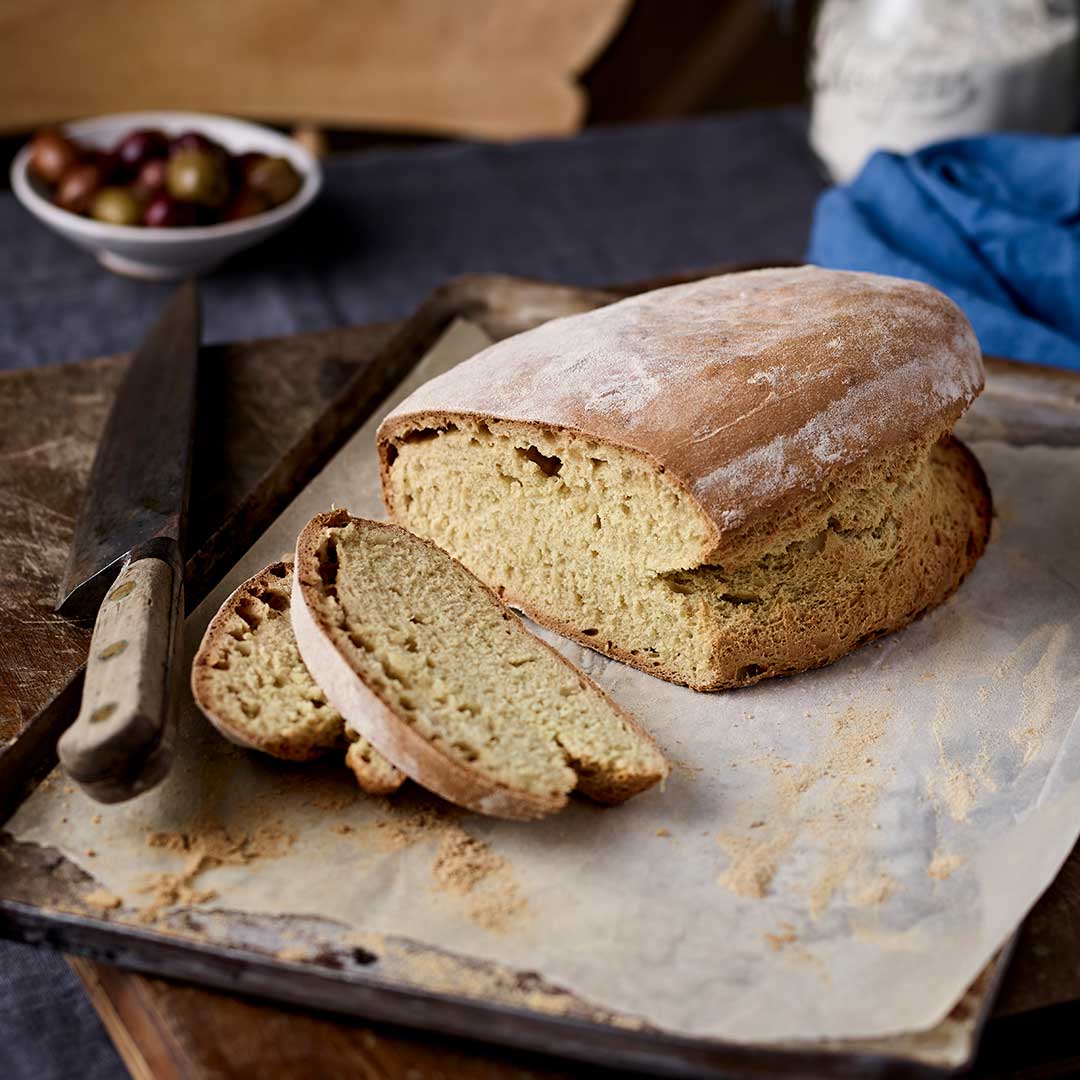 Simple Soda Bread
40-45 minutes
1 soda bread
Nuts
Vegetarian
About this recipe:
A simple soda bread made with store cupboard ingredients. This great loaf does not require kneading and is baked on a tray without a bread tin. For best results, mix and sieve the dry ingredients well.
Equipment:
baking tray and mixing bowl
Ingredients:
375ml milk
1 tbsp white vinegar
500g Doves Farm Organic Plain White Flour
2 tbsp sugar
1 tsp Doves Farm Bicarbonate of Soda
1 tsp salt
flour, for tray
Method:
200°C, Fan 180°C, 400°F, Gas 6
Measure the milk into a jug, stir in the vinegar, cover and leave for 30 minutes.
Scatter some flour on a large baking tray and pre-heat the oven.
Put the flour, sugar, bicarbonate of soda and salt into a bowl, stir to combine then sieve it all into a mixing bowl.
Pour the prepared milk into the bowl and stir to make a slightly sticky dough.
Tip the dough onto the prepared baking tray and sprinkle a little flour on top and use your hands to mould it into a football or rugby ball shape.
Bake for 40-45 minutes.
Allow to cool completely before slicing.