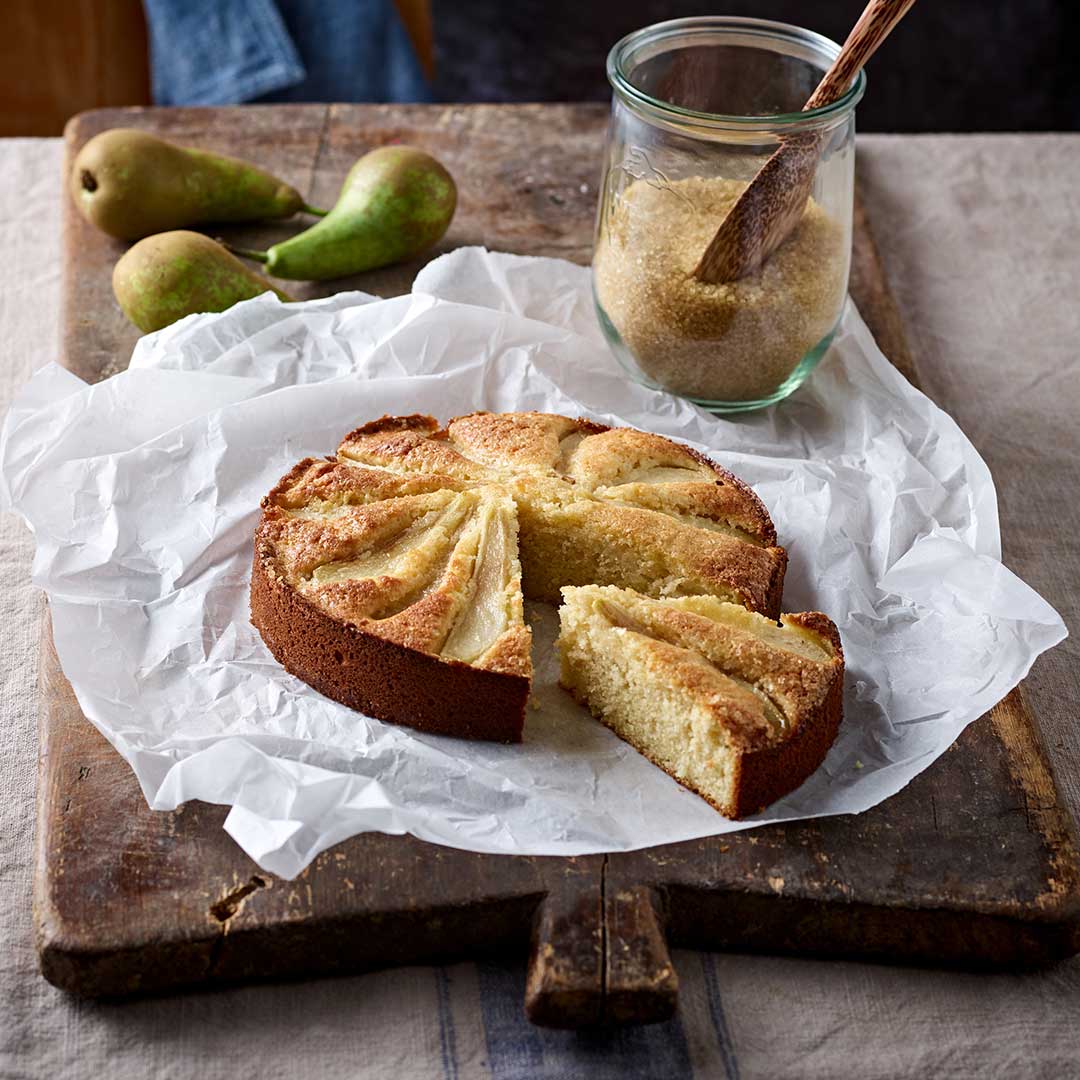 Pear Frangipane Cake
50-55 minutes
1 cake
Vegetarian
About this recipe:
Serve this pear frangipane cake cold with a cup of coffee or serve warm with cream or custard as a dessert.
Equipment:
20cm/8" round cake tin and mixing bowl
Ingredients:
100g butter
100g caster sugar
2 eggs
100g Doves Farm Organic Self Raising White Flour
2 tbsp lime juice
100g ground almonds
3 ripe pears
1 tbsp demerara sugar
butter, for tin
Method:
190°C, Fan 170°C, 375°F, Gas 5
Pre-heat the oven.
Rub some butter around the inside of a 20cm/8" round cake tin or insert a baking liner.
Chop the butter into small cubes.
Put the butter cubes and sugar into a mixing bowl and beat together until light and fluffy.
Beat in the eggs one at a time.
Sieve the flour into the bowl and mix well.
Add the lime juice and ground almonds and stir to combine.
Tip the mixture into the prepared tin and smooth the top.
Peel, core and slice the pears and arrange them over the top of the cake.
Scatter the demerara sugar over the top.
Bake for 50-55 minutes.