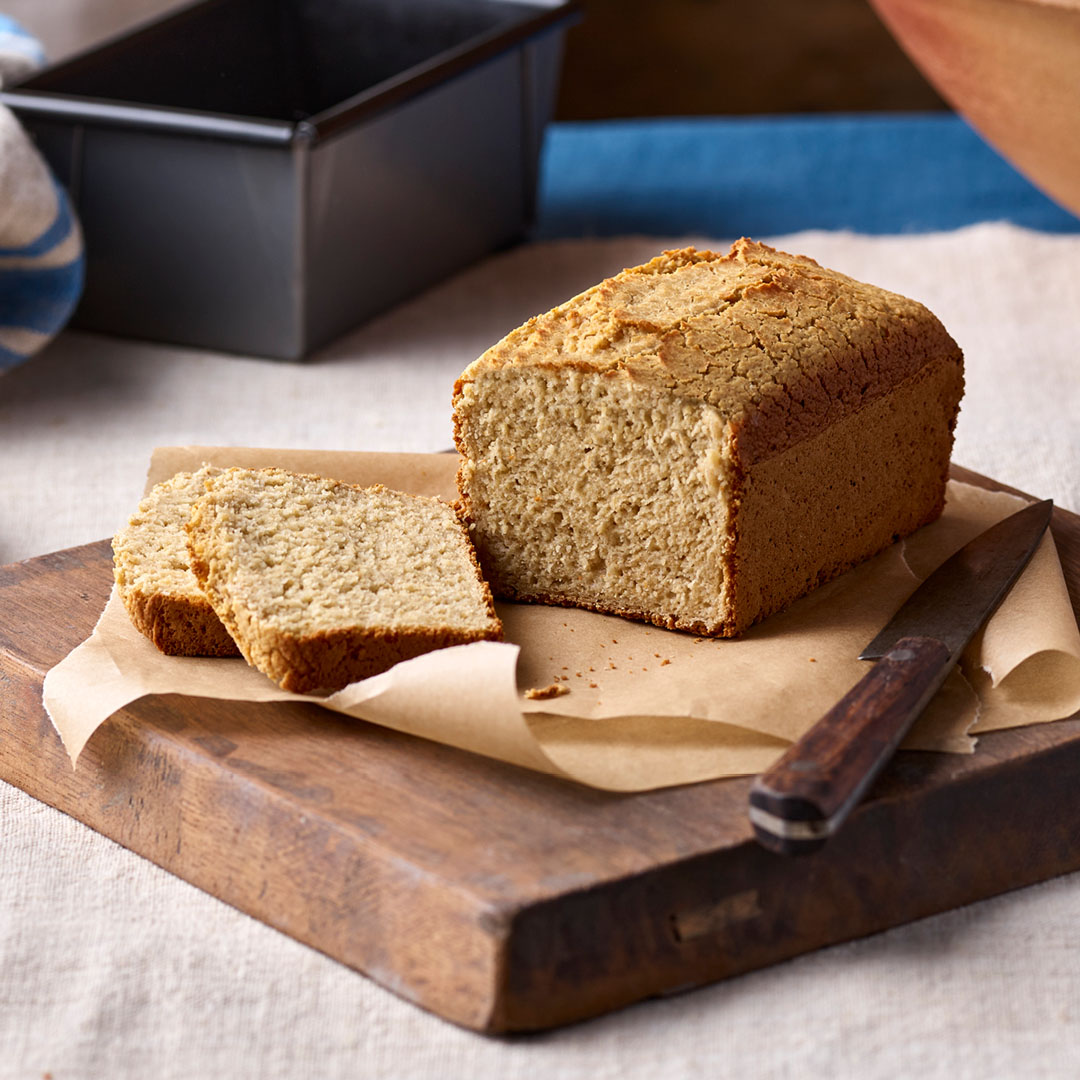 Oat Flour Soda Bread
60 minutes + 5-10 minutes
1 soda bread
Nuts,Wheat
Vegan,Vegetarian
About this recipe:
Made with Oat Flour this tasty, wholegrain soda bread is quick and easy to make as there is no kneading or dough to prove. Curdling the milk or vegan milk is essential for the rising of the bread as is a thorough mixing of the dry ingredients. This lovely close textured loaf will keep well for several days.
Equipment:
500g/1lb bread tin, kitchen foil, 2 x mixing bowls and jug
Ingredients:
250ml milk or vegan milk
1 tbsp white vinegar
250g Doves Farm Organic Oat Flour
½ tsp Doves Farm Bicarbonate of Soda
½ tsp salt
oil, for rubbing and brushing
Method:
200°C, Fan 180°C, 400°F, Gas 6
Pre-heat the oven.
Measure the milk into a jug, add the white vinegar, stir and leave to curdle for 15 minutes.
Rub some oil around the inside of a 500g/1lb bread tin.
Put the oat flour, bicarbonate of soda and salt into a bowl, stir to combine, then sieve everything into a mixing bowl.
Pour the curdled milk into the bowl and beat until the batter starts to thicken.
Tip the dough into the prepared tin and smooth the top
Brush some oil over a piece of kitchen foil. With the oiled side down, cover the tin creating a dome so the bread can rise during cooking.
Bake for 60 minutes.
Carefully remove the kitchen foil and bake for a further 5-10 minutes.
Turn the soda bread out of the tin and leave it to cool on a wire rack.
Allow to cool completely before slicing.