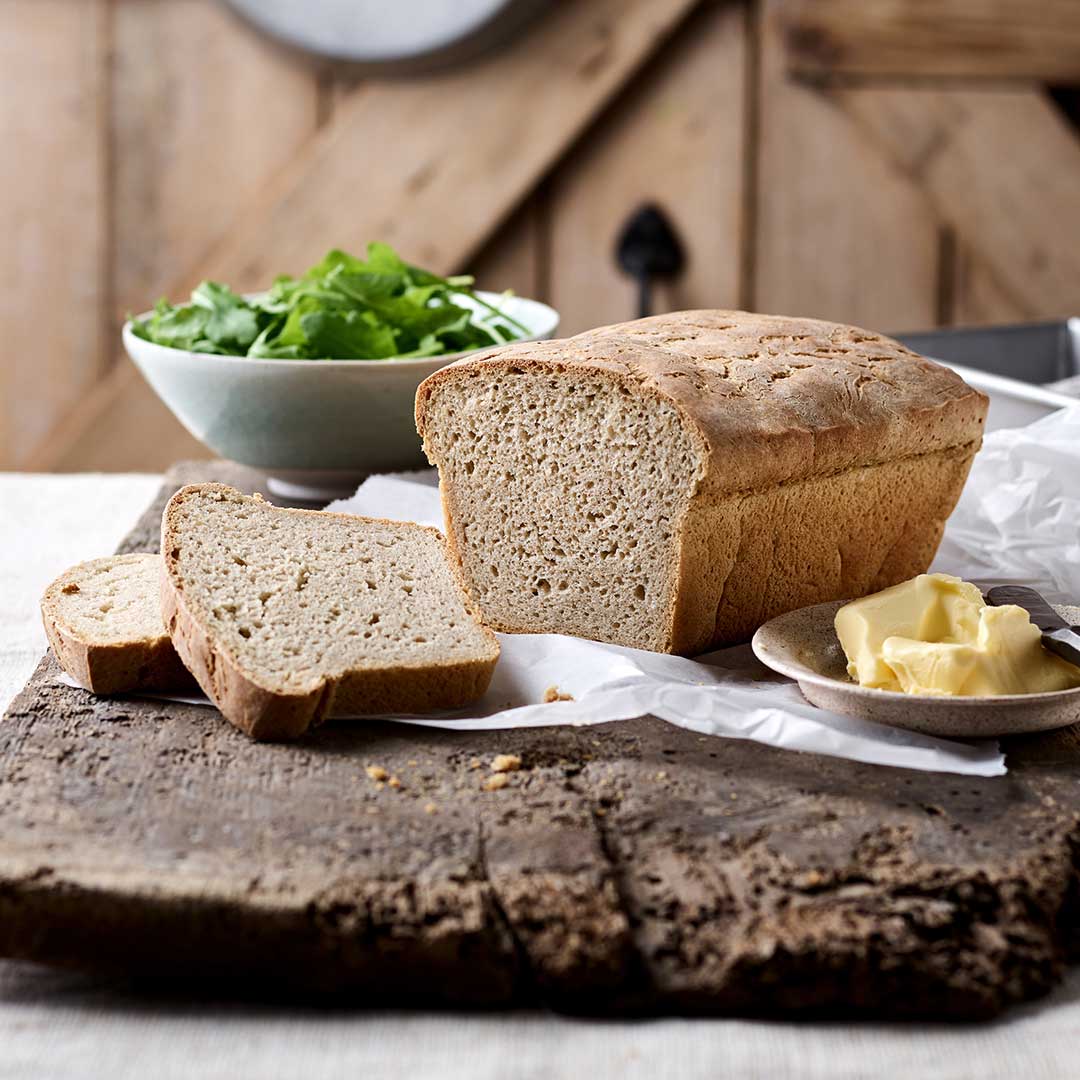 White Rye Bread Loaf
No reviews yet. Be the first to review this recipe.
45-50 minutes
1 loaf
Dairy,Egg,Nuts
Vegan,Vegetarian
About this recipe:
Less dense than many rye loaves, white rye bakes a tasty and easy to slice bread. A teaspoon of caraway seeds can be added to the mixing bowl if you wish.
Equipment:
1kg/2lb bread tin and 2 x mixing bowls
Ingredients:
600g Doves Farm Organic White Rye Flour
1 tsp Doves Farm Quick Yeast
1 tsp sugar
375ml tepid water
½ tsp salt
2 tbsp oil
oil, for tin
Method:
220°C, Fan 200°C, 425°F, Gas 7
Put the flour, yeast and sugar into a bowl and mix together.
Pour in the water and when everything looks craggy and lumpy, stir in the salt.
Stir in the oil.
Using your hands, gather everything together into a doughy mass.
Knead the dough, in the bowl for 50 presses.
Cover with an upturned mixing bowl and leave in a warm place, for the dough to double in size, about 2 hours.
Rub some oil around the inside of a 1kg/2lb bread tin or insert a baking liner.
Knead the dough for another 50 presses.
Shape the dough and put it into the prepared tin.
Invert a mixing bowl over the tin and leave in a warm place to rise for 40 minutes.
Pre-heat the oven.
Remove the bowl and bake for 45-50 minutes.
Turn the loaf out onto a wire rack and leave to cool.
Leave a review?