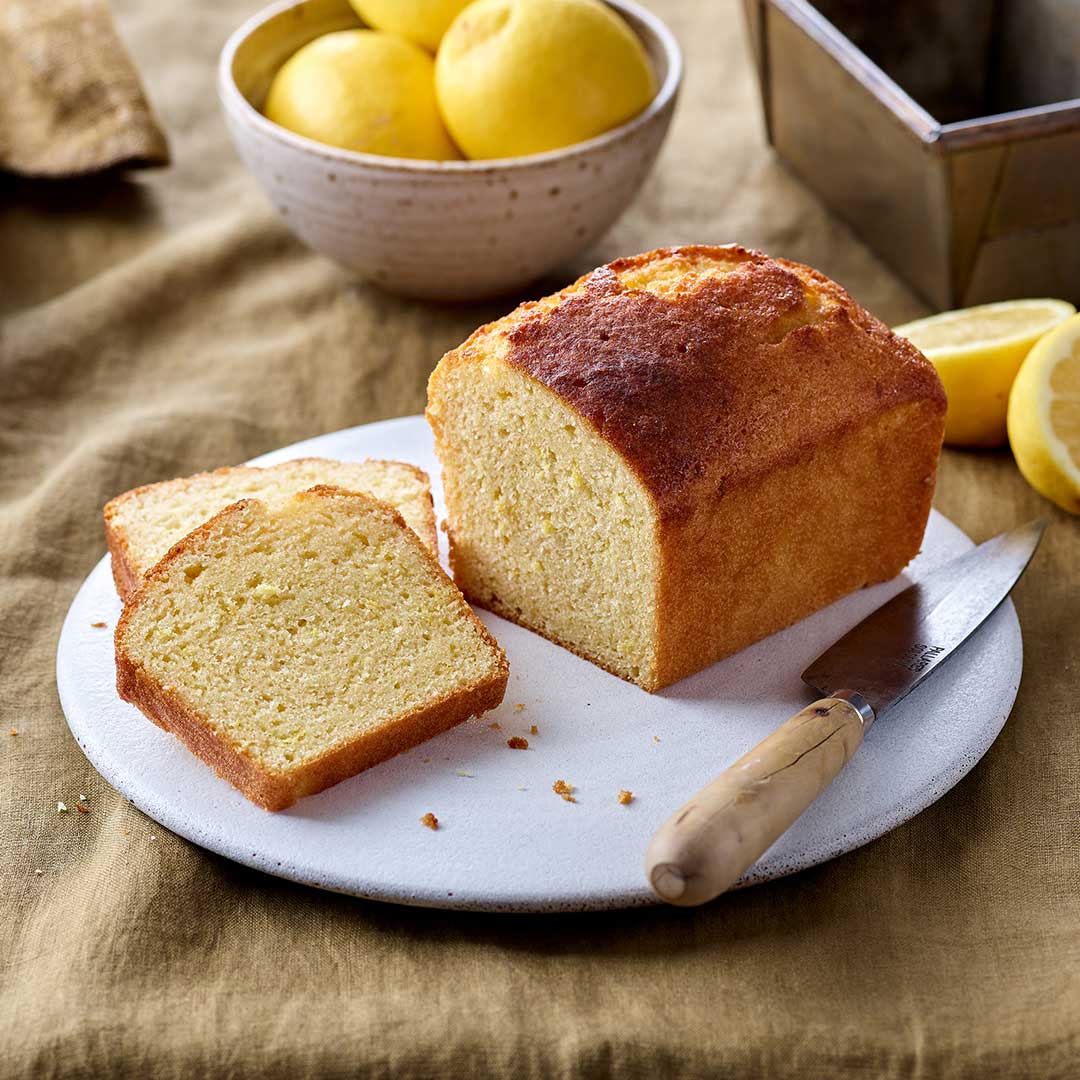 Coconut Flour Lemon Drizzle Cake
45-50 minutes
1 cake
Dairy,Gluten,Wheat
Vegetarian
About this recipe:
The Coconut Flour goes a long way and adds a delightful twist to this classic lemon cake which can be made with either caster sugar or xylitol to reduce the carb loading.
Equipment:
500g/1lb loaf tin, saucepan and 2 x mixing bowls
Ingredients:
COCONUT LEMON CAKE
50g Doves Farm Organic Coconut Flour
50g ground almonds
1 tbsp Doves Farm Baking Powder
3 eggs
2 lemons
75g caster sugar or xylitol
50ml oil
oil, for tin
LEMON DRIZZLE
50g caster sugar or xylitol
lemon juice
Method:
180°C, Fan 160°C, 350°F, Gas 4
Coconut Lemon Cake
Pre-heat the oven.
Rub some oil around the inside of a 500g/1lb loaf tin or insert a baking liner.
Put the coconut flour, ground almonds and baking powder into a bowl and stir well to combine.
Break the eggs into a large mixing bowl, finely grate the lemon rind into the bowl and save the lemons for later.
Add the caster sugar or xylitol and oil to the bowl and beat together well.
Stir in the prepared flour blend.
Pour the batter into the prepared tin.
Bake for 45-50 minutes.
Remove from the oven and leave to cool in the tin.
Lemon Drizzle
Squeeze the lemons into a small bowl or saucepan and add the caster sugar or xylitol.
Gently warm until the sugar or xylitol has melted.
Press a BBQ stick or skewer through the top of the cake to make multiple holes.
Pour the lemon mixture over the top of the cake and leave until quite cold.
Carefully turn the cake out of the tin.