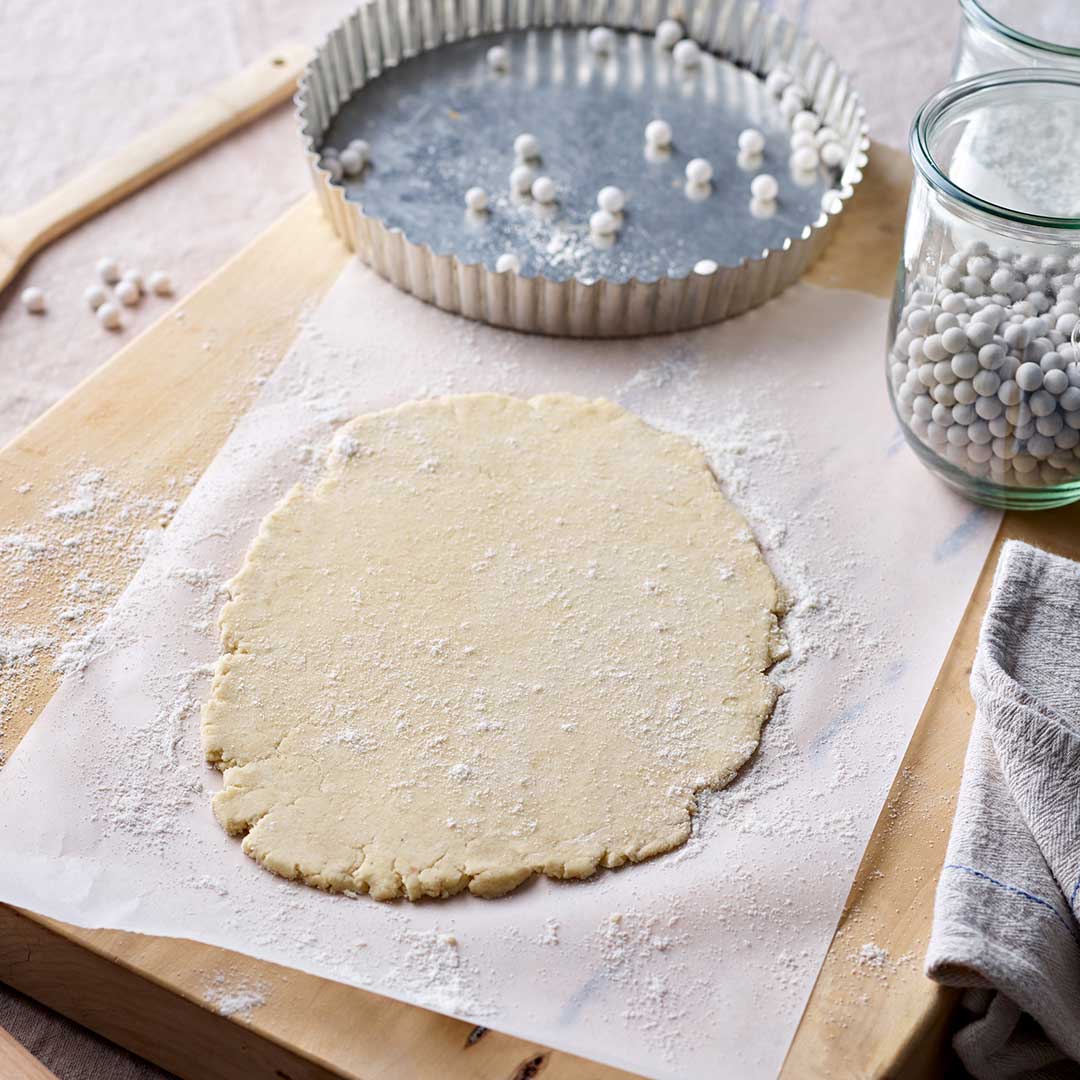 Coconut Flour Vegan Pastry
No reviews yet. Be the first to review this recipe.
Dairy,Gluten,Wheat
Vegan,Vegetarian
About this recipe:
Tasty pastry made with coconut flour and ground almonds that ticks the gluten free, vegan and low carb boxes. It is quite delicate to handle so best pressed into your quiche dish.
Equipment:
18cm/7" round quiche or tart dish, mixing bowl and parchment paper.
Ingredients:
50g Doves Farm Organic Coconut Flour
50g ground almonds
1 tsp Doves Farm Baking Powder
½ tsp xanthan gum
50g vegan baking block
4 tbsp water
oil, for dish
ground almonds, for dusting
Method:
Pre-heat the oven.
Rub a little oil around the inside of a 18cm/7" round quiche or tart dish.
Put the flour, ground almonds, baking powder and xanthan gum into a mixing bowl and stir to combine.
Add the vegan fat, and using a pastry blender or fork, mash it into the flour until it resembles breadcrumbs.
Add the water and stir to bring together a ball of dough. If it does not do this easily, add a few extra drops of water.
Gather everything together pressing it into a ball of dough with your hands.
Dust a piece of parchment with ground almonds, put the dough in the middle and sprinkle it with more ground almonds.
Flatten the dough with the palm of your hand and leave for 5 minutes.
Roll out the pastry into a circle 5cm/2" larger than your dish and, using the parchment for support, transfer the pastry to the prepared tart dish and gently press it into place. OR simply press the pastry into the baking dish using your fingers.
Remove the parchment and pinch the pastry to seal any cracks or gaps that appear.
Cut away any pastry that hangs over the edge of your dish.
Continue as per your recipe.
Leave a review?