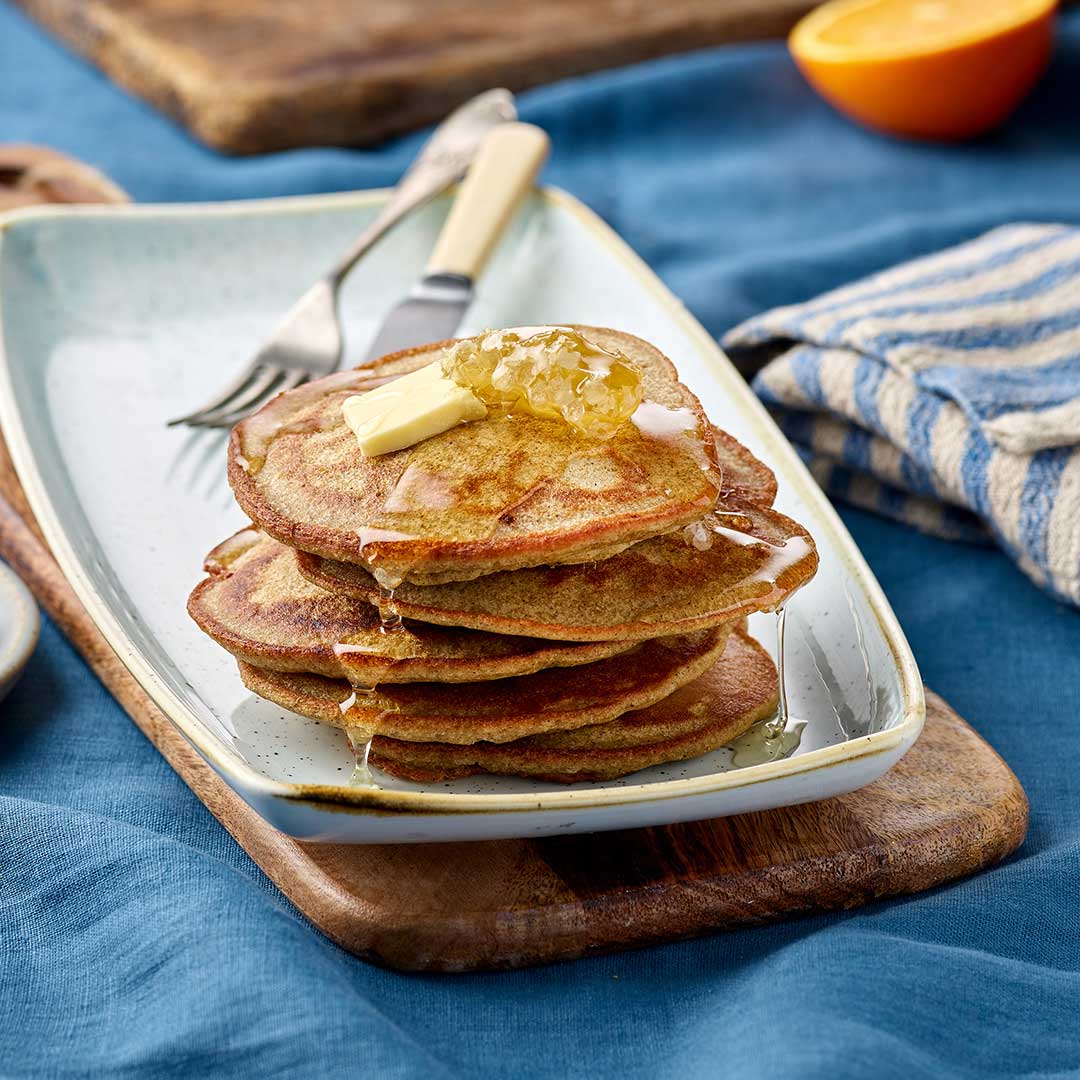 Buckwheat, Orange and Cinnamon Drop Scone Pancakes
15 minutes
6 drop scones
Dairy,Nuts
Vegetarian
About this recipe:
A warming cinnamon spiced treat for tea, this easy drop scone recipe does not require milk. We like these best when served warm and spread with butter and honey.
Equipment:
large frying pan, measuring jug and mixing bowl
Ingredients:
100g Doves Farm Organic Wholemeal Buckwheat Flour
1 tbsp icing sugar
1 tsp Doves Farm Baking Powder
1 tsp cinnamon
1 orange, grated rind and juice
water
1 egg
oil, for pan
Method:
Measure the flour, sugar, baking powder and cinnamon into a large bowl and stir to combine.
Grate the orange into the bowl.
Squeeze the orange juice into a jug and add water until you have 150ml/5floz of liquid.
Add the egg and beat the mixture well.
Pour the mixture into the flour and stir to make a smooth batter.
Put a little oil into a frying pan, roll it around to cover the surface and heat until the pan is nice and hot.
Drop large spoonful's of batter into the hot pan, smoothing each into a 10cm/4" circle.
Cook until bubbles form and the base is golden, then turn the pancakes over and cook on the other side.
Transfer the pancakes to a plate and repeat with the remaining batter.
Serve warm or toasted with butter and honey.