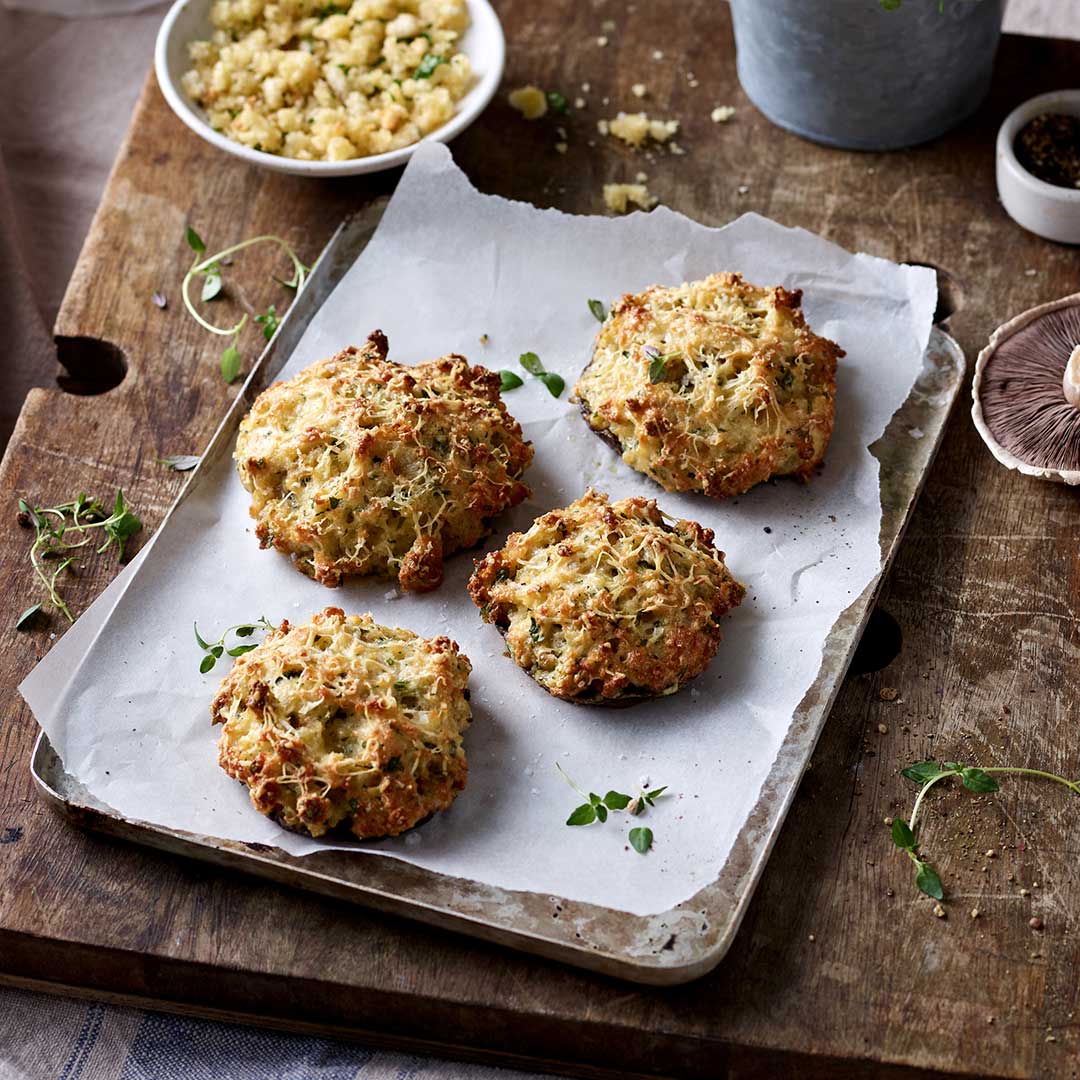 Cheddar Stuffed Mushrooms
No reviews yet. Be the first to review this recipe.
55-60 minutes
4 stuffed mushrooms
Nuts
Vegetarian
About this recipe:
Stuffed mushrooms could be the star of the show at a mid-week supper or a vegetable compliment to your meal. We used large Portobello mushrooms and Homemade Breadcrumbs.
Equipment:
mixing bowl and oven tray
Ingredients:
100g fresh breadcrumbs
1 small onion
3 garlic cloves
2 tbsp parsley, chopped
100g cheddar, grated
¼ tsp thyme
¼ tsp salt
¼ tsp pepper
1 egg
2 tbsp olive oil
4 large flat mushrooms
grated parmesan, to top
oil, for tray
Method:
180°C, Fan 160°C, 350°F, Gas 4
Pre-heat the oven.
Put the breadcrumbs into a mixing bowl.
Finely dice the onion, garlic and parsley into the bowl.
Add the grated cheddar, thyme, salt and pepper and stir to combine.
Break the egg into the bowl, add the olive oil and mix everything together well.
Rub some oil around the inside of an oven tray.
Wipe off any dirt on the mushrooms with kitchen paper and stand them stalk upwards on the tray.
Divide the stuffing between the mushrooms pressing well into the cap.
Sprinkle a little grated parmesan over the mushrooms.
Bake for 55–60 minutes.
Leave a review?