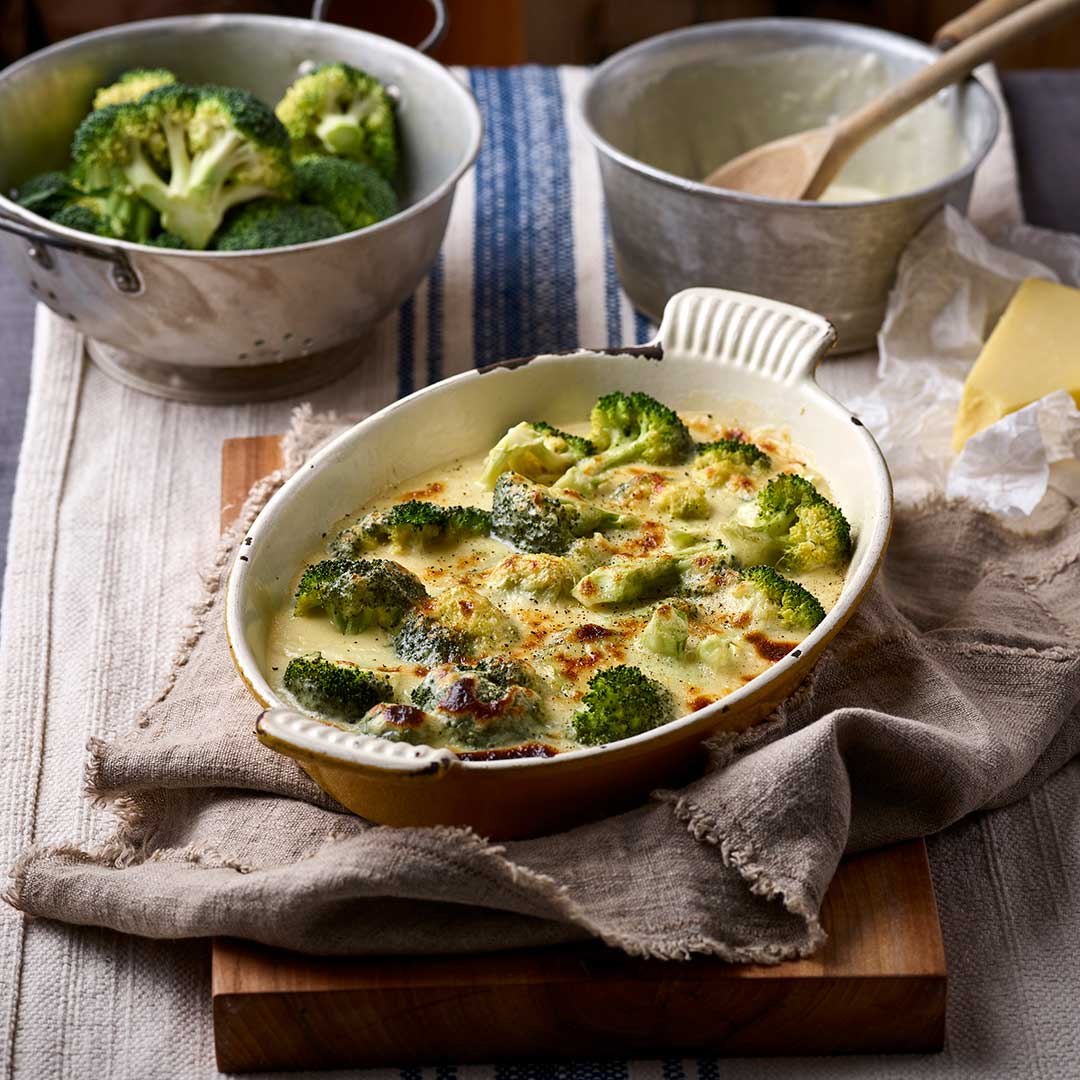 Broccoli in Cheddar Cheese Sauce
No reviews yet. Be the first to review this recipe.
12 minutes
Nuts
Vegetarian
About this recipe:
The colourful cousin of cauliflower, broccoli in a tasty cheddar cheese sauce can make a comforting midweek supper. Purple broccoli, Romanesco and tender stem broccoli are also delicious in cheese sauce.
Equipment:
saucepan and 1½lt/2½pt oven dish
Ingredients:
50g Doves Farm Organic Plain White Flour
50g butter
600ml milk
100g cheddar
1 head of broccoli
salt and pepper
Method:
Cheddar Cheese Sauce
Put the flour, butter and milk into a saucepan over a medium heat, stirring all the time.
Continue stirring as the sauce thickens.
When the sauce comes to the boil, allow it to cook for a minute, still stirring.
Remove the pan from the heat.
Grate the cheese and stir it into the warm sauce.
Season with salt and pepper to taste.
Broccoli in Cheese Sauce
Chop the florets off the head of broccoli and cut them in half.
Peel the thick stalk and cut it into slices.
Put all the broccoli into a saucepan and steam or boil for 3-6 minutes until just soft.
Drain the broccoli.
Add the broccoli to the cheese sauce and stir gently to combine.
Tip everything into a 1½lt/2½pt oven dish.
Serve immediately or brown the top under a hot grill for 2–3 minutes.
Leave a review?