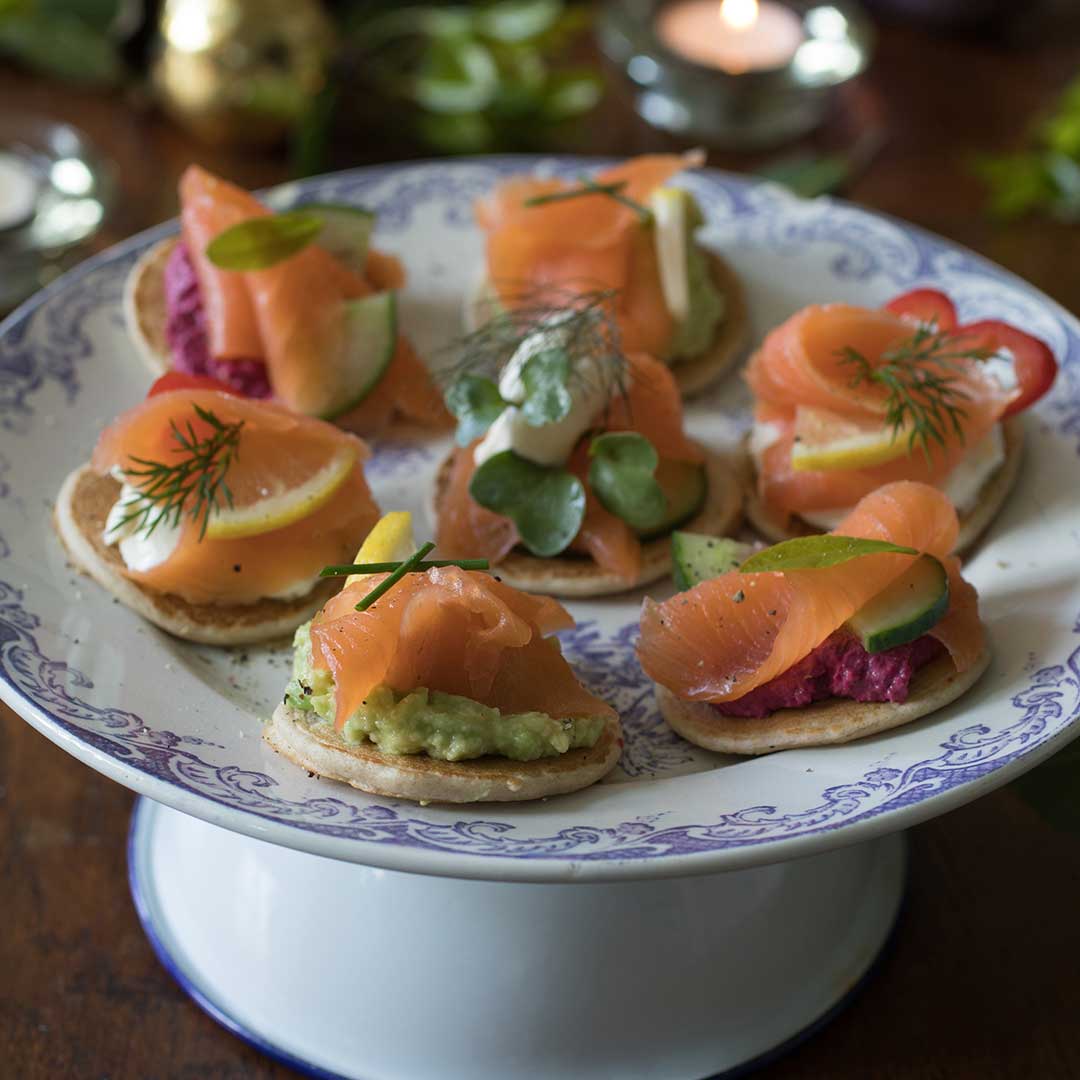 Buckwheat Blini Pancakes
15 minutes
40-45 small blinis
Nuts
Vegetarian
About this recipe:
These small traditional drop scones made with Buckwheat Flour are often served as canapés with sour cream and other toppings. Larger blinis are also delicious served with fruit purée or chocolate sauce. These small blinis can be frozen if not required immediately.
Equipment:
large frying pan and 2 x mixing bowls
Ingredients:
75g Doves Farm Organic Wholemeal Buckwheat Flour
1 tsp Doves Farm Baking Powder
pinch of salt, optional
1 egg
150ml milk
oil, for frying
Method:
Put the flour, baking powder and salt if used into a bowl, stir to combine and sieve into a mixing bowl or jug.
Add the egg and half the milk and beat into a smooth paste.
Beat in the remaining milk.
Put a little oil into a large frying pan, roll it around to cover the surface and heat until the pan is nice and hot.
Drop teaspoons of batter onto the pan to make small blinis.
When bubbles appear on the surface of the blinis and the base is golden, turn them over and cook the other side. Transfer cooked blinis to a cooling rack.
Repeat with the remaining batter.
Wrap and store cold blinis in the fridge or freeze for another day.