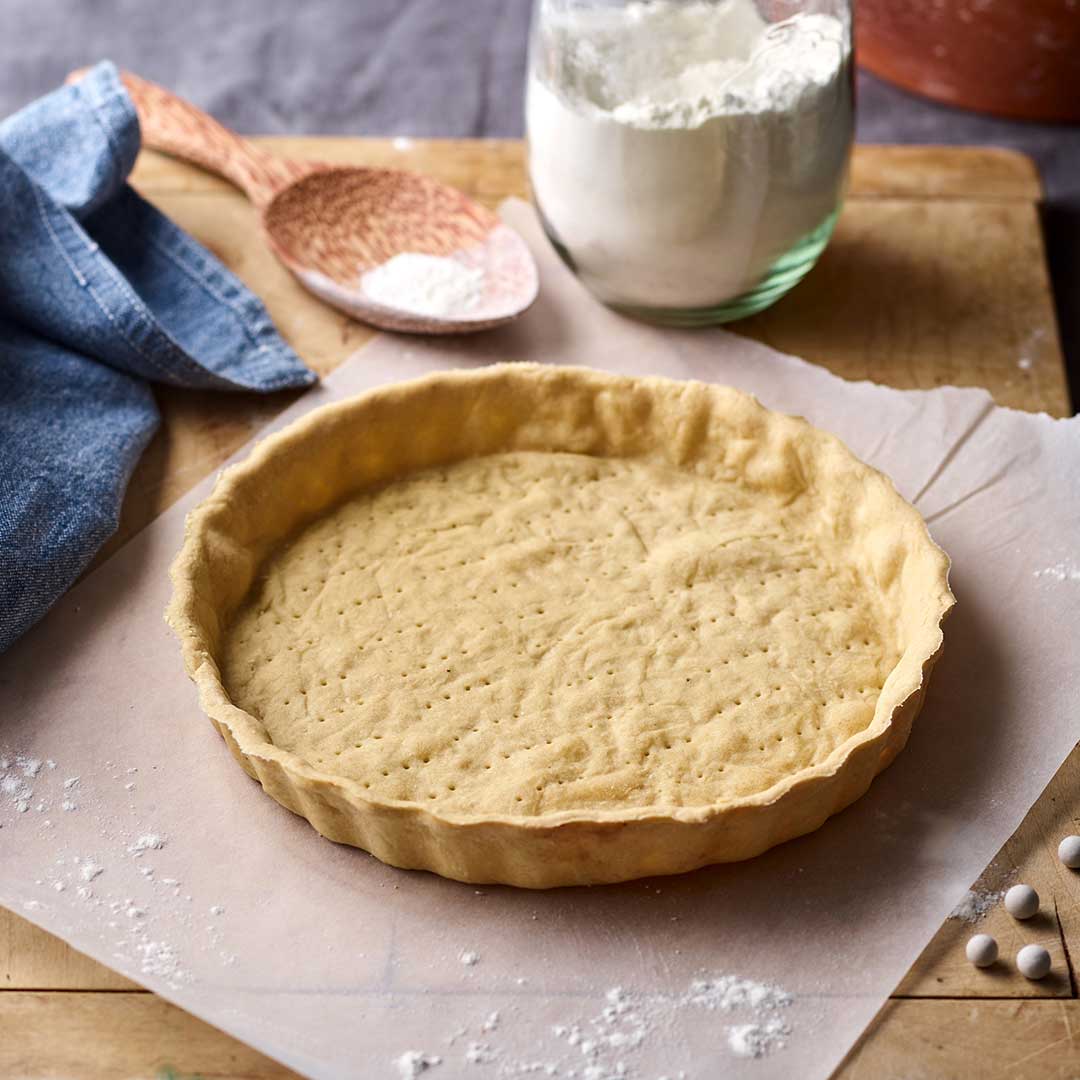 Vegan Pastry
400g pastry
Dairy,Egg,Nuts
Vegan,Vegetarian
About this recipe:
We prefer to use a solid vegan fat rather than a vegan spread when making vegan pastry. This recipe will be sufficient for the top and base of a 20cm/8" pie, to line a large baking tray or to make about 24 small tarts. Wrap and freeze any leftover pastry for use on another day.
Equipment:
20cm/8" round pie dish or 12-hole tart trays, pastry blender and mixing bowl
Ingredients:
200g Doves Farm Organic Plain White Flour
pinch of salt
100g vegan baking block
4-5 tbsp water
oil, for dish
flour, for dusting
Method:
180°C, Fan 160°C, 350°F, Gas 4
Pre-heat the oven.
Rub a little oil around the inside of your dish or tin.
Put the flour and salt into a mixing bowl.
Chop the vegan baking block into cubes and add them to the bowl.
Using a fork or pastry blender, work them together until the mixture resembles breadcrumbs.
Add enough water to bring together a ball of dough. If it does not do this easily, add a few more drops of water. Cover the dough and leave it to stand for 15 minutes.
Dust the work surface with flour, put the dough in the middle and sprinkle it with more flour.
Roll the pastry out into a circle 5cm/2" larger than your dish and lift it into the dish OR simply press the dough into the dish using your fingers.
Cut away any pastry that hangs over the edge of your dish and gather the off cuts into a ball of dough, roll out again and use for more tarts.
Bake according to your recipe.