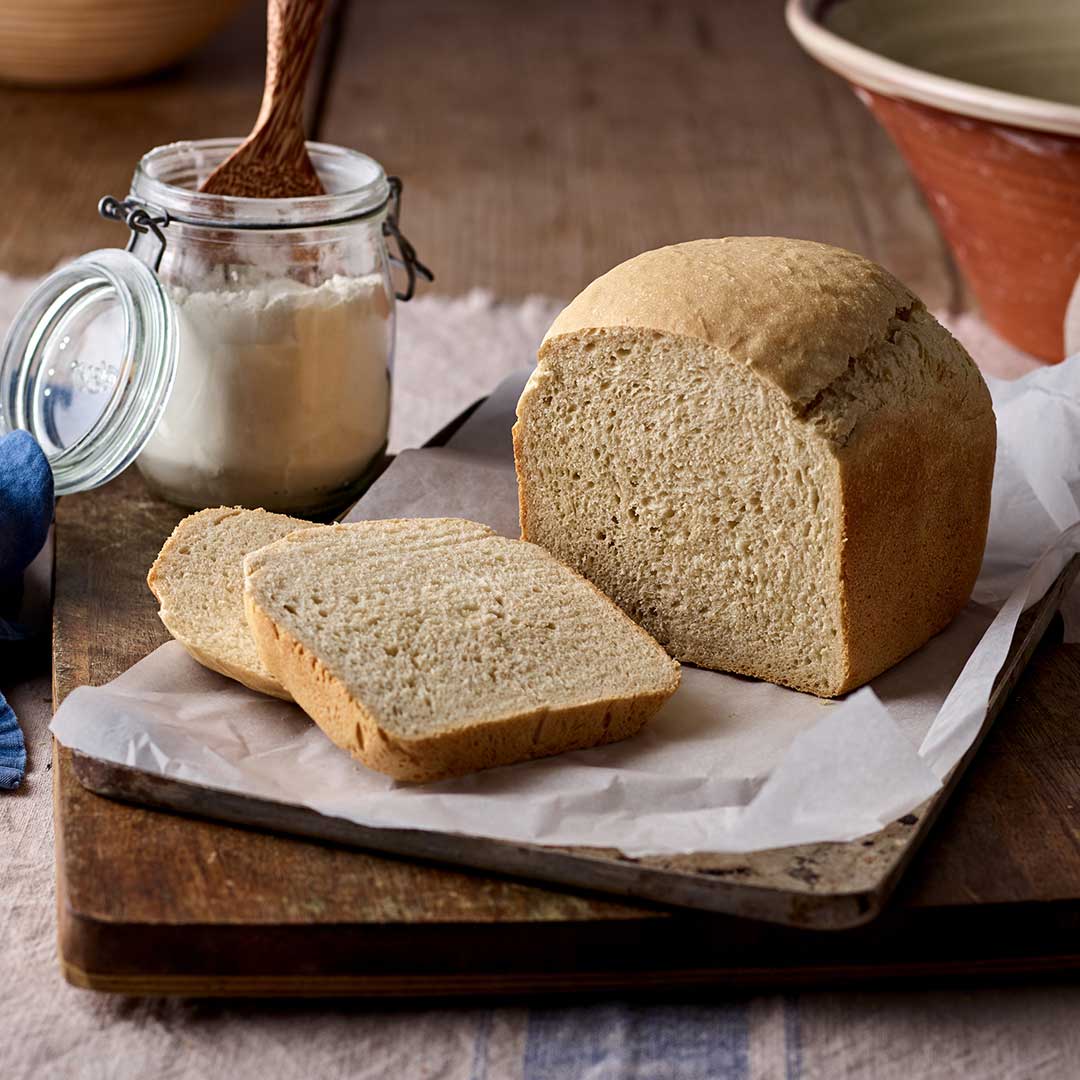 White Bread Machine Loaf
1 loaf
Dairy,Egg,Nuts
Vegan,Vegetarian,Wholemeal
About this recipe:
Home baked bread made in a bread making machine can be convenient and labour saving way to make your own. White bread is probably the most popular although you may like to try your hand at making a White Spelt Bread Machine Loaf or White Rye Bread Machine Loaf.
Equipment:
bread machine with large bread pan
Ingredients:
1 tsp Doves Farm Quick Yeast
500g Doves Farm Organic Strong White Bread Flour
1 tsp sugar
1 tbsp oil
1 tsp salt
350ml water
Method:
Put the ingredients into the bread machine pan in the order recommended by the machine manufacturer.
Turn the machine to the basic rapid bread setting.
Select your preferred crust option if available on the machine.
Check the pan is locked into position and start the machine.
Remove the bread pan from the machine as soon as it has finished baking.
Tip the bread out of the pan and remove the mixer paddle from the bottom of the loaf.
Cool the bread on a wire rack.