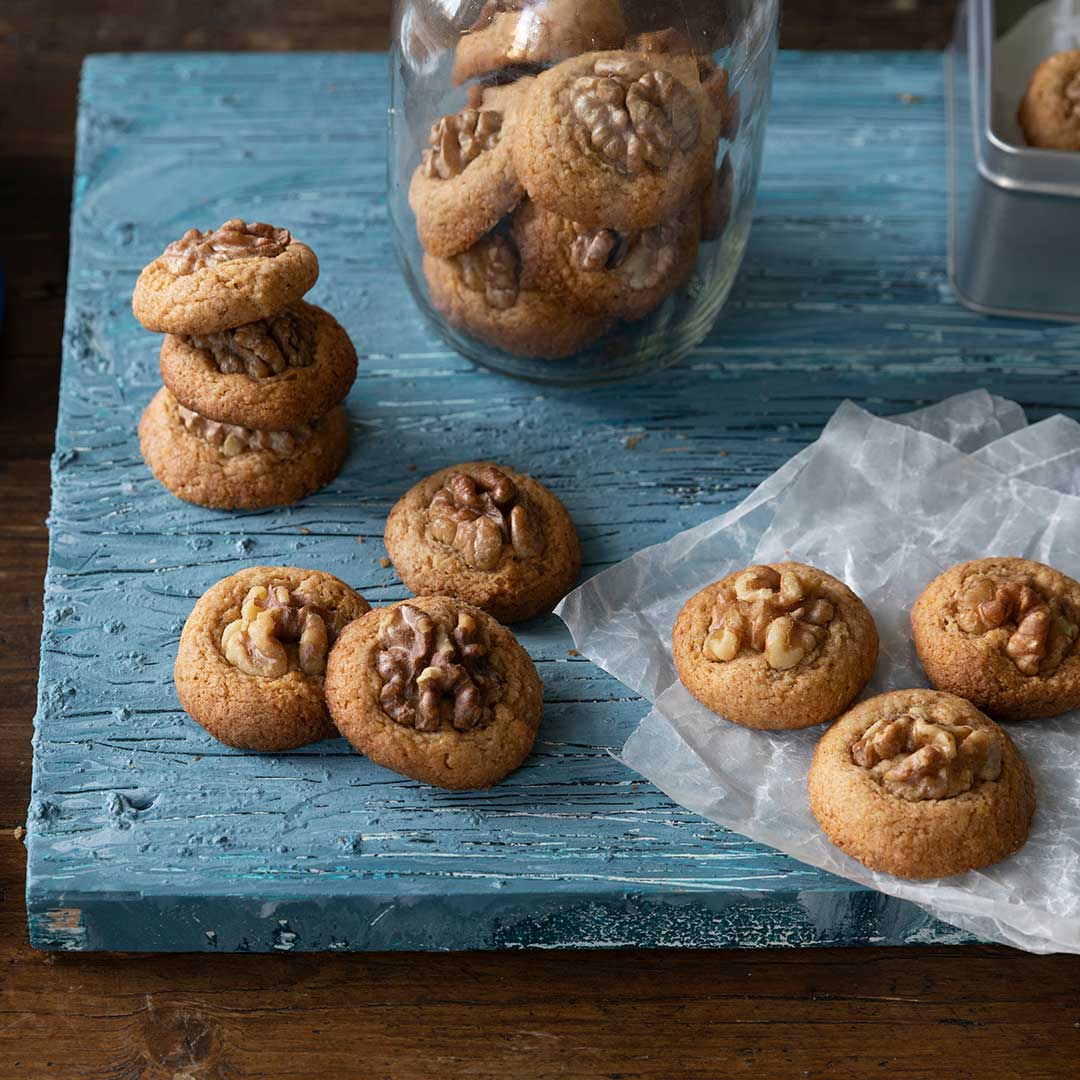 Wholemeal Spelt and Walnut Cookies
10-12 minutes
24 small cookies
Egg
Vegetarian,Wholemeal
About this recipe:
Sophisticated and less sweet than many biscuits, this recipe makes 2 dozen attractive cookies which are delicious served with coffee.
Equipment:
large baking tray and mixing bowl
Ingredients:
125g Doves Farm Organic Wholemeal Spelt
1 tsp Doves Farm Baking Powder
75g honey
50ml sunflower oil
24 walnut halves
oil, for tray
Method:
190°C, Fan 170°C, 375°F, Gas 5
Pre-heat the oven.
Rub some oil around the inside of a large baking tray or insert a baking liner.
Sieve the flour and baking powder into a bowl and stir to combine.
Add the honey and oil and stir to make a soft dough.
Divide the dough into 24 pieces.
Roll each piece of dough into a ball.
Place the dough balls on the prepared baking tray and press a walnut into the top of each.
Bake for 10-12 minutes until golden.