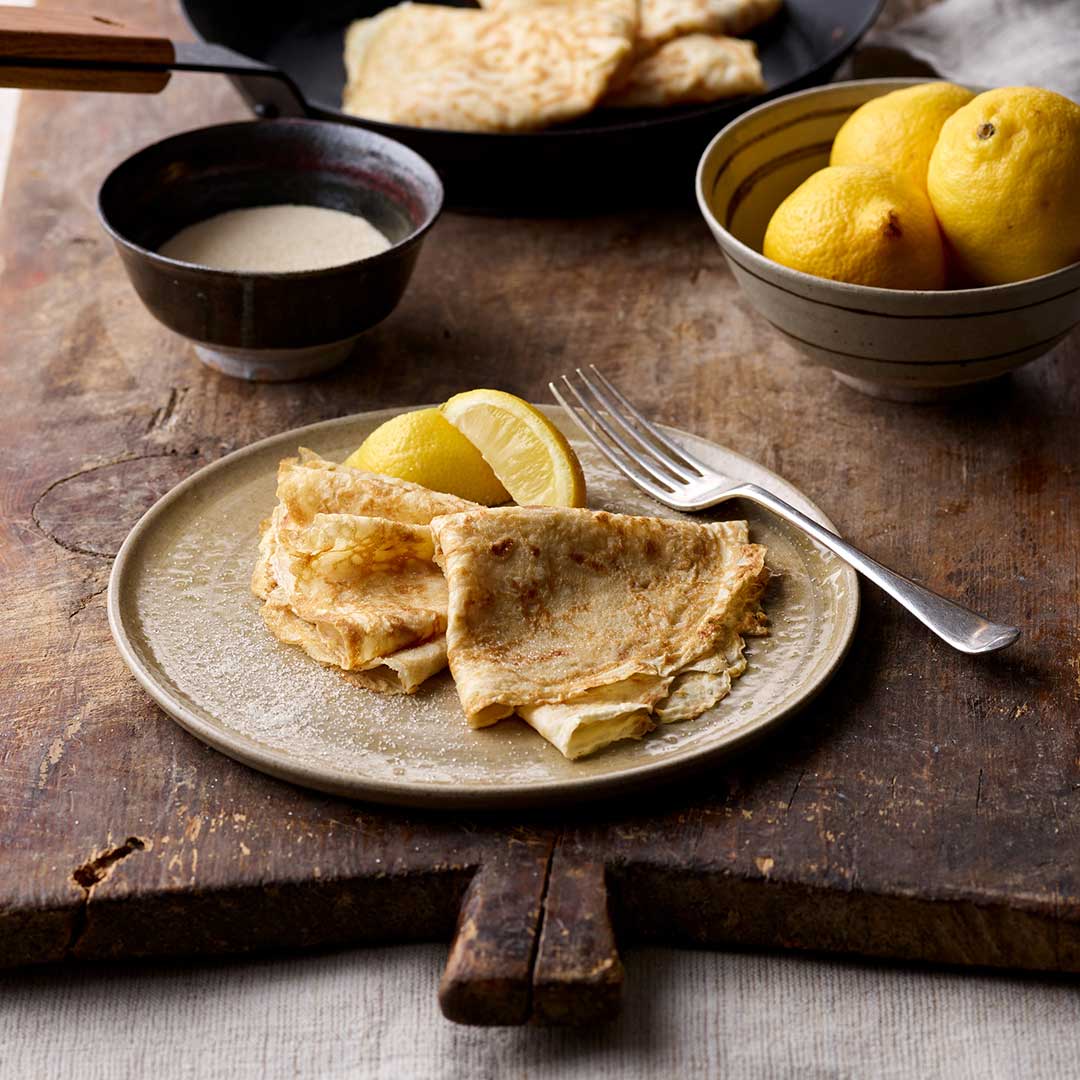 Vegan Pancakes
No reviews yet. Be the first to review this recipe.
15 minutes
4 pancakes
Dairy,Egg,Nuts
Vegan,Vegetarian,Without crystal sugar
About this recipe:
These crêpe style pancakes can be served with sweet or savoury fillings and are ideal for a vegan pancake day celebration. Other vegan pancakes options are Buckwheat Breakfast Pancakes and Sourdough White Spelt Pancakes.
Equipment:
frying pan and large bowl or jug
Ingredients:
100g Doves Farm Organic Plain White Flour
2 tbsp Doves Farm Organic Chickpea Flour
250ml vegan milk
2 tbsp oil
oil, for frying pan
Method:
Put the flour and chickpea flour into a large bowl or jug and stir to combine.
Add the milk and oil and beat to a smooth paste. Use the batter straight away or refrigerate for up to 12 hours if you wish.
Lightly oil a frying pan so that the oil just covers the surface and get the pan nice and hot.
Stir the batter then spoon or pour some into the hot pan, rolling the batter out to the edges.
Cook the pancake, loosening the edges, until the base is golden.
Turn the pancake over and cook the other side.
Turn the pancake out onto a warm plate.
Repeat until the batter is used.
Leave a review?