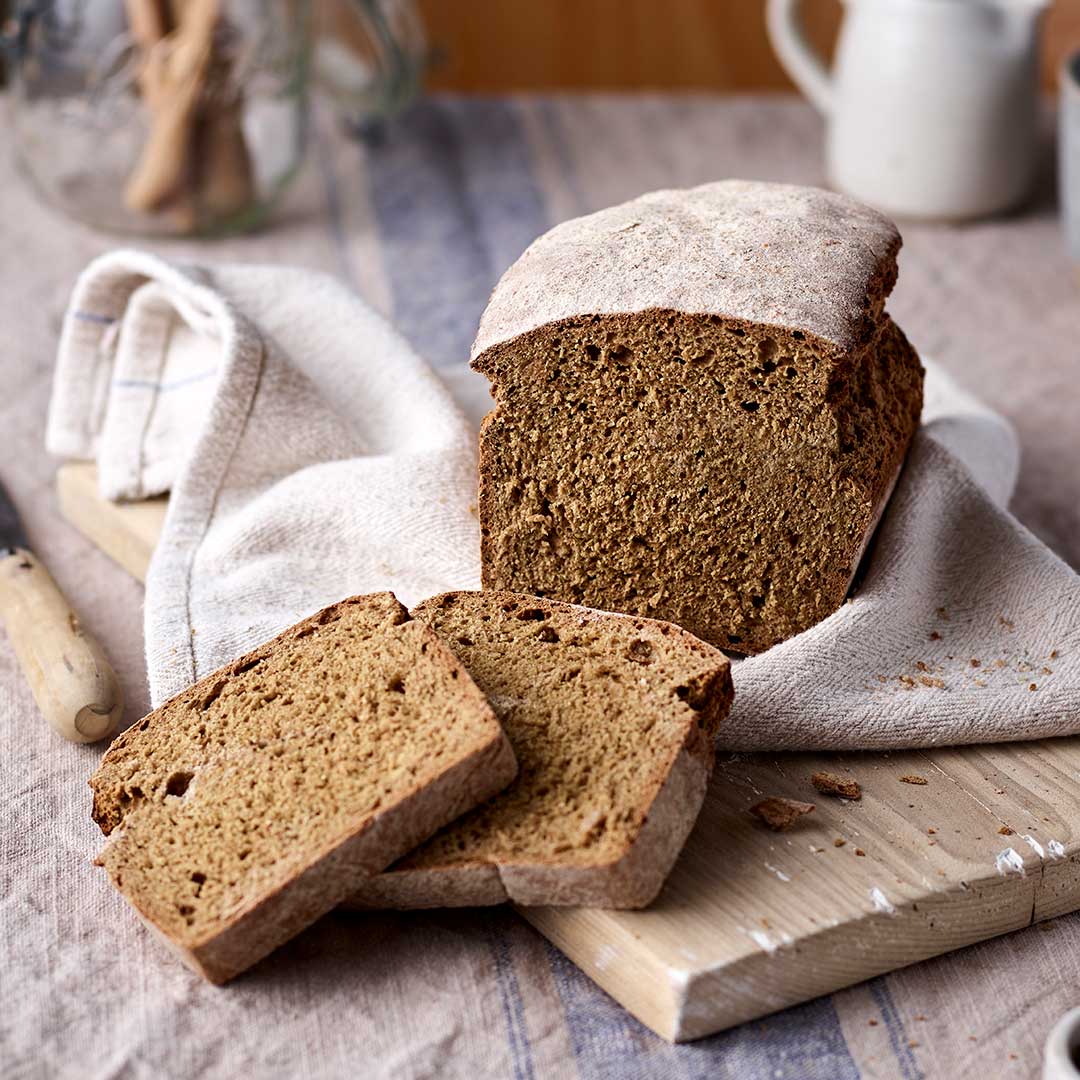 Treacle Soda Bread
40-45 minutes
1 soda bread
Nuts
Vegetarian
About this recipe:
The treacle in this soda bread adds a pleasing back note to this tasty loaf. For best results, mix and sieve the dry ingredients well.
Equipment:
1kg/2lb loaf tin and mixing bowl
Ingredients:
2 tbsp black treacle
75ml boiling water
300ml milk
1 tbsp white vinegar
250g Doves Farm Organic Plain White Flour
250g Doves Farm Organic Strong Wholemeal Flour
1 tsp Doves Farm Bicarbonate of Soda
1 tsp salt
flour, for tray
Method:
200°C, Fan 180°C, 400°F, Gas 6
Put the treacle into a small bowl, add the boiling water, stir to dissolve and set aside.
Measure the milk into a jug, stir in the vinegar, cover and leave for 30 minutes.
Rub some oil around the inside of a 1kg/2lb loaf tin and pre-heat the oven.
Put the plain white and wholemeal flours, bicarbonate of soda and salt into a bowl and stir to combine.
Sieve the flour blend into a mixing bowl adding any bran left in the sieve to the bowl.
Add the watery treacle mixture to the prepared milk, stir and pour everything into the mixing bowl.

Stir to make a slightly sticky dough.
Tip the dough into the prepared loaf tin, smooth the top and sprinkle with a little flour.
Bake for 40-45 minutes.
Allow to cool completely before slicing.