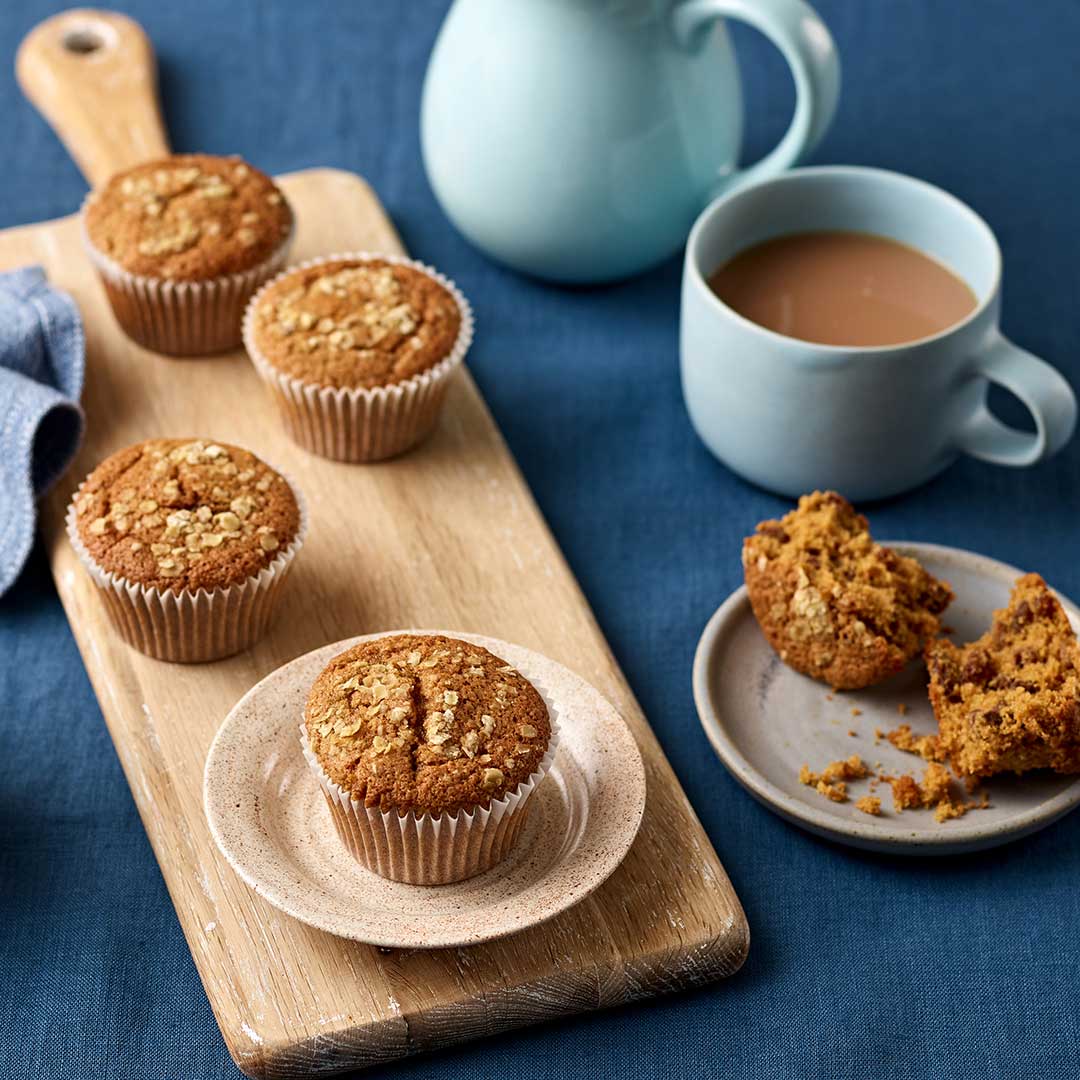 Wholemeal Sultana Cupcake Muffins
25-30 minutes
6 muffins
Dairy,Nuts
Vegetarian,Wholemeal
About this recipe:
Ideal for the lunchbox or a wholesome snack these cupcake muffins are packed with natural wholegrains and real fruit.
Equipment:
muffin or tart tray, cupcake cases, mixing bowl and kitchen blender.
Ingredients:
125g Doves Farm Organic Self Raising Wholemeal Flour
100g soft brown sugar
1 tbsp orange rind, grated
4 tbsp orange juice
1 egg
50ml oil
100g sultanas
1 tsp oats
Method:
190°C, Fan 170°C, 375°F, Gas 5
Pre-heat the oven.
Stand 6 cupcake cases in the holes of a muffin or tart tray.
Measure the flour into a bowl, add the sugar and stir to combine.
Finely grate the orange rind and squeeze the juice.
Break the egg into the bowl of a kitchen blender, add the grated orange rind, orange juice and oil and beat until smooth.
Add the flour and sugar blend and mix well.
Stir in the sultanas.
Divide the mixture between the prepared cupcake cases.
Sprinkle a few oats on the top of each cupcake muffin.
Bake for 25-30 minutes.