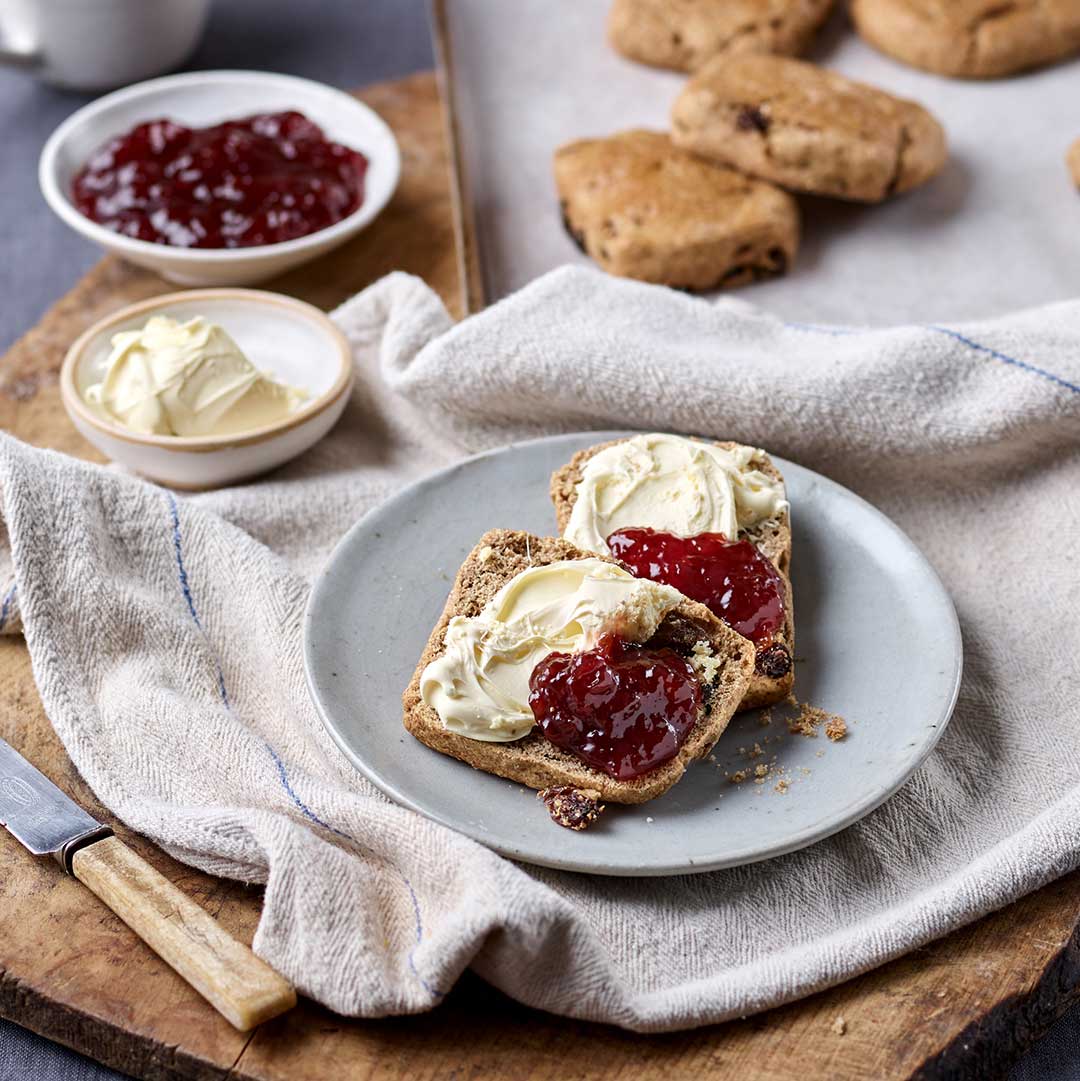 Wholemeal Sultana Scones
12-15 minutes
8 scones
Egg,Nuts
Vegetarian,Wholemeal
About this recipe:
Made with fine plain wholemeal flour and sultanas, these square fruity scones are a pleasure to make and bake. Serve them simply, split and spread thickly with butter or add your favourite jam and a dollop of fresh cream.
Equipment:
large baking tray and 2 x mixing bowls
Ingredients:
200g Doves Farm Organic Fine Plain Wholemeal Flour
4 tsp baking powder
1 tbsp brown sugar
50g butter
75g sultanas
150ml milk
flour, for dusting
milk, for brushing
Method:
200°C, Fan 180°C, 400°F, Gas 6
Pre-heat the oven.
Dust a large baking tray with flour.
Measure the flour and baking powder into a bowl, stir to combine and sieve into a mixing bowl.
Stir in the brown sugar.
Chop the butter into the bowl and using a fork, blend everything together until the mixture resembles fine breadcrumbs.
Add the sultanas and stir until they are covered with flour.
Stir in the milk then use your hands to bring everything together to form a soft mass of dough.
Lightly dust the work top with flour, place the dough in the middle and flatten it into a rectangle 2cm/¾" with your hands.
Cut the dough into squares and brush the tops with milk.
Lift the squares onto the prepared baking tray.
Bake for 12-15 minutes until golden brown.