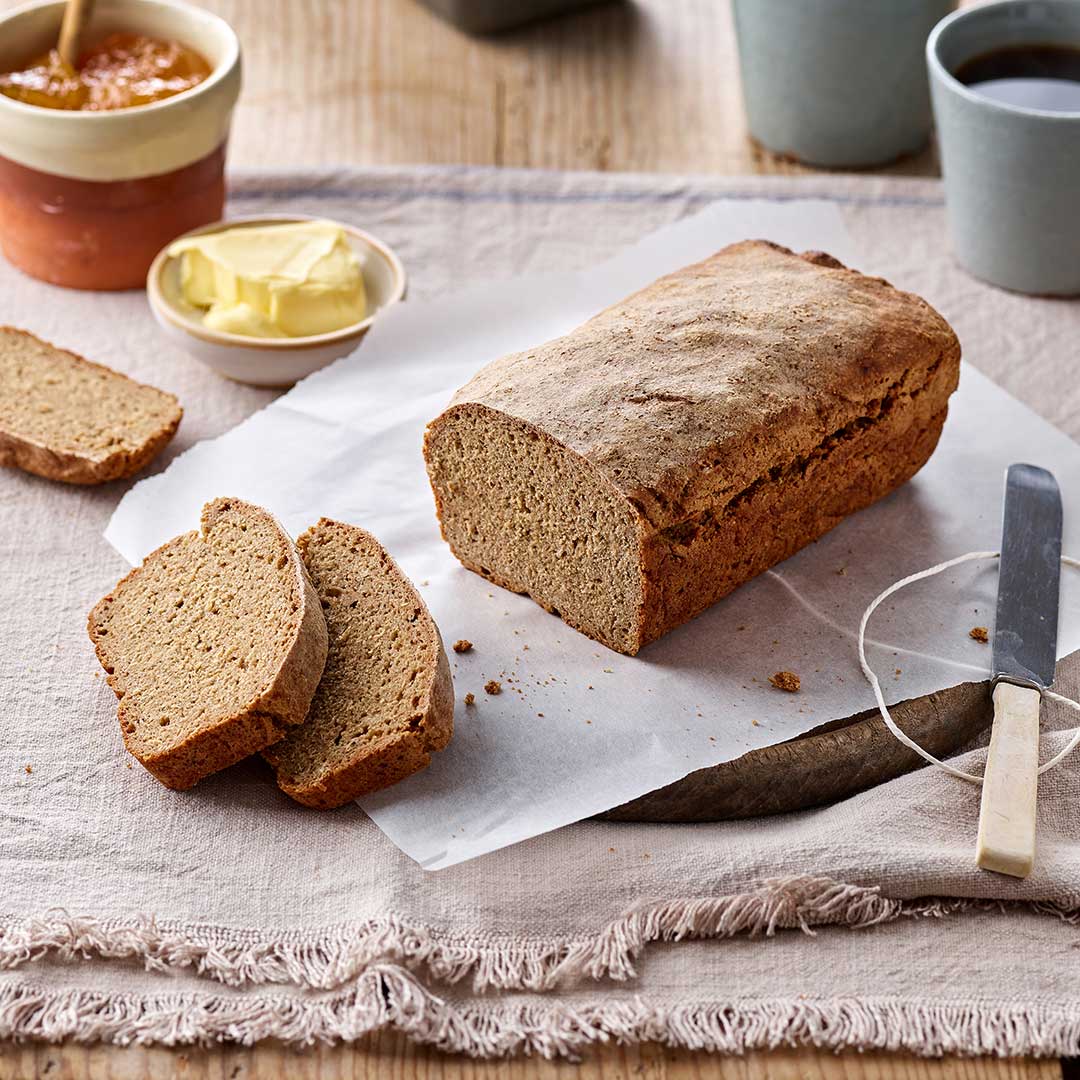 Quick Einkorn Bread
40-45 minutes
1 loaf
Dairy,Egg,Nuts
Vegan,Vegetarian,Wholemeal
About this recipe:
This easy recipe makes a rustic loaf with a dense crumb and intense flavour in a surprisingly short time. Avoid too much kneading of the dough, both for speed and because it can easily become sticky.
Equipment:
1kg/2lb bread tin and 2 x mixing bowls
Ingredients:
500g Doves Farm Organic Wholemeal Einkorn Flour
1 tsp Doves Farm Quick Yeast
1 tsp sugar
½ tsp salt
350ml water
oil, for tin
Method:
220°C, Fan 200°C, 425°F, Gas 7
Rub some oil around the inside of a 1kg/2lb bread tin.
Put the flour, yeast, sugar and salt into a large bowl and blend them together.
Add the water and stir everything into a slightly sticky, doughy mass. Avoid kneading or adding flour.
Transfer the sticky dough to the prepared tin and smooth the top.
Invert a mixing bowl over the tin and leave it in a warm place to rise for 55-60 minutes.
Pre-heat the oven 20 minutes before you are going to bake.
Remove the bowl and bake for 40–45 minutes.
Turn the bread out of the tin, tap the base and if it sounds hollow the bread is cooked.
Leave to cool on a wire rack.