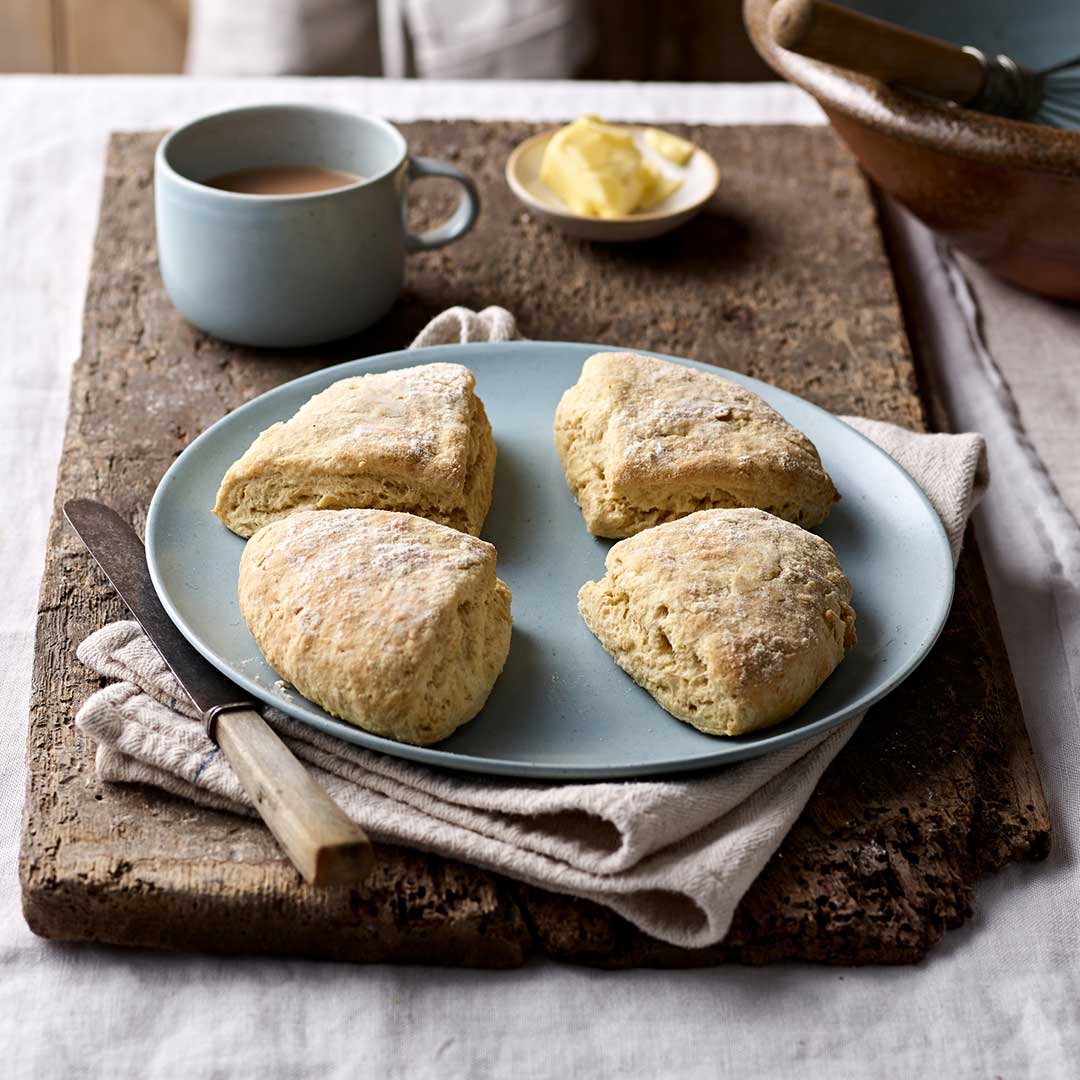 Potato Scones
No reviews yet. Be the first to review this recipe.
20-25 minutes
4-6 scones
Nuts
Vegetarian
About this recipe:
These buttery tasting scones are made with cooked potato and a little flour. If you use left-over potato you may need to add a little extra butter. They are equally good served warm with soup and cheese or cold with butter and raspberry jam. See our recipe for Potato Griddle Scones for thinner triangular flatbreads cooked on the griddle.
Equipment:
potato masher, large baking tray and mixing bowl
Ingredients:
25g Doves Farm Organic Plain White Flour
25g Doves Farm Organic Fine Plain Wholemeal Flour
1 tbsp Doves Farm Baking Powder
pinch of salt
250g potatoes
12g butter
flour, for dusting
Method:
220°C, Fan 200°C, 425°F, Gas 7
Pre-heat the oven.
Dust a large baking tray with flour.
Mix together the two flours, baking powder and salt.
Peel and boil the potatoes until soft.
Drain the potatoes, add the butter and mash until smooth.
Add enough of the prepared flour to make a soft dough.
Gather together the dough into a rough ball and transfer it to the prepared baking tray.
Dust the top with flour and gently flatten the dough with your hands until 3cm/1¼" thick.
Cut the dough into 4-6 triangles and transfer them to the prepared baking tray.
Bake for 20-25 minutes.
Serve warm.
Leave a review?