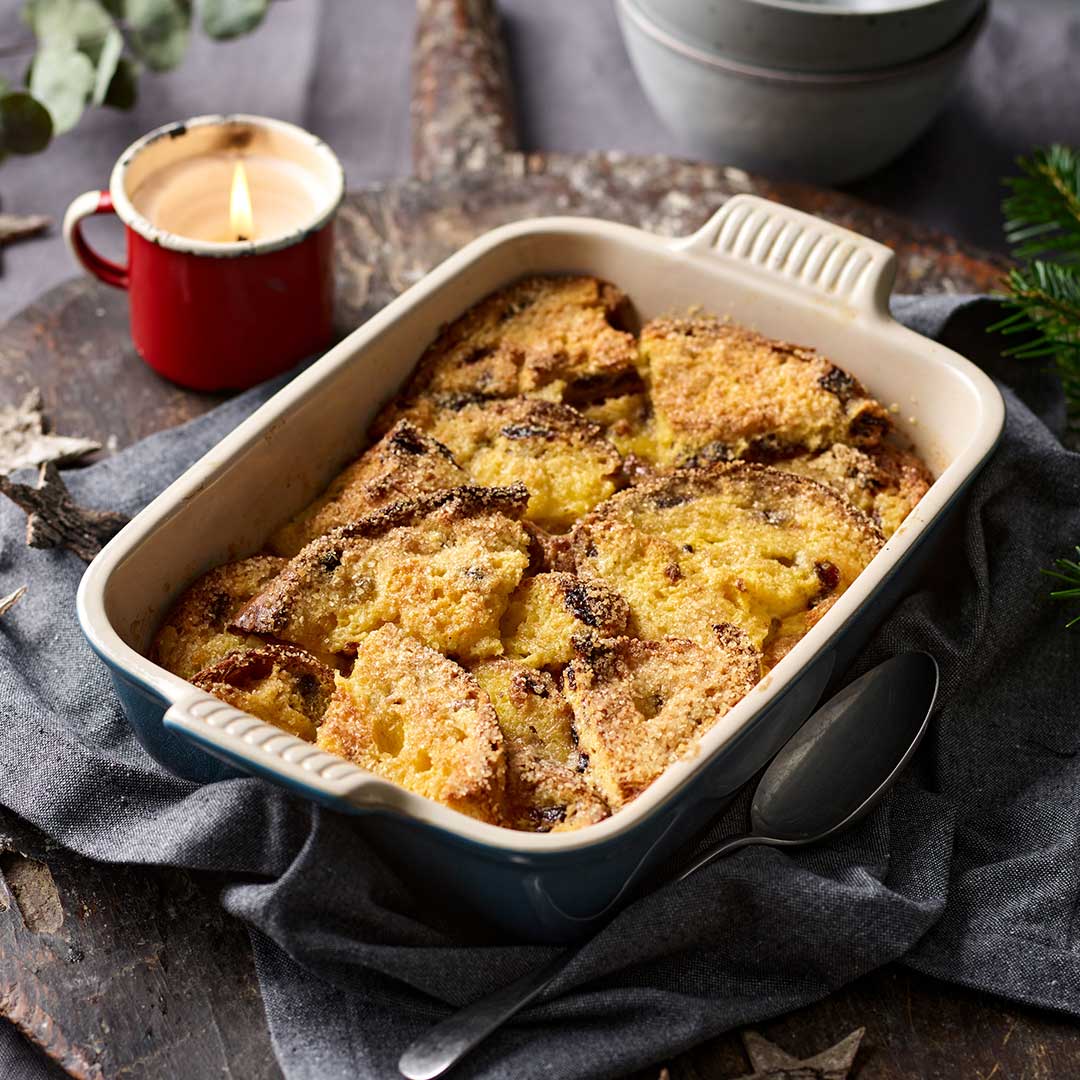 Panettone Bread and Butter Pudding
25-30 minutes
1 pudding
Nuts
Vegetarian
About this recipe:
Create this showstopper, comfort pudding using ingredients that are left over after the Christmas celebrations. The lemon rind can be swapped for orange rind and any leftover cream can be used in place of some, or all, of the milk.
Equipment:
1lt/2pt oven dish and mixing bowl
Ingredients:
200g panettone
50g butter
1 egg
450ml milk
2 tbsp caster sugar
1 tsp grated lemon rind
1 tbsp demerara sugar
Method:
180°C, Fan 160°C, 350°F, Gas 4
Pre-heat the oven.
Rub a little butter around the inside of a 1lt/2pt oven dish.
Cut the panettone into 1cm/⅜" slices.
Spread the butter over the panettone and cut the slices into triangles.
Arrange the buttered triangles, butter side up, in the oven dish.
Break the egg into a mixing bowl, add the milk, caster sugar and grated lemon rind.
Pour evenly over the panettone, gently pressing everything into the liquid.
Scatter the demerara sugar over the top.
Bake for 25-30 minutes until set and the top is golden.