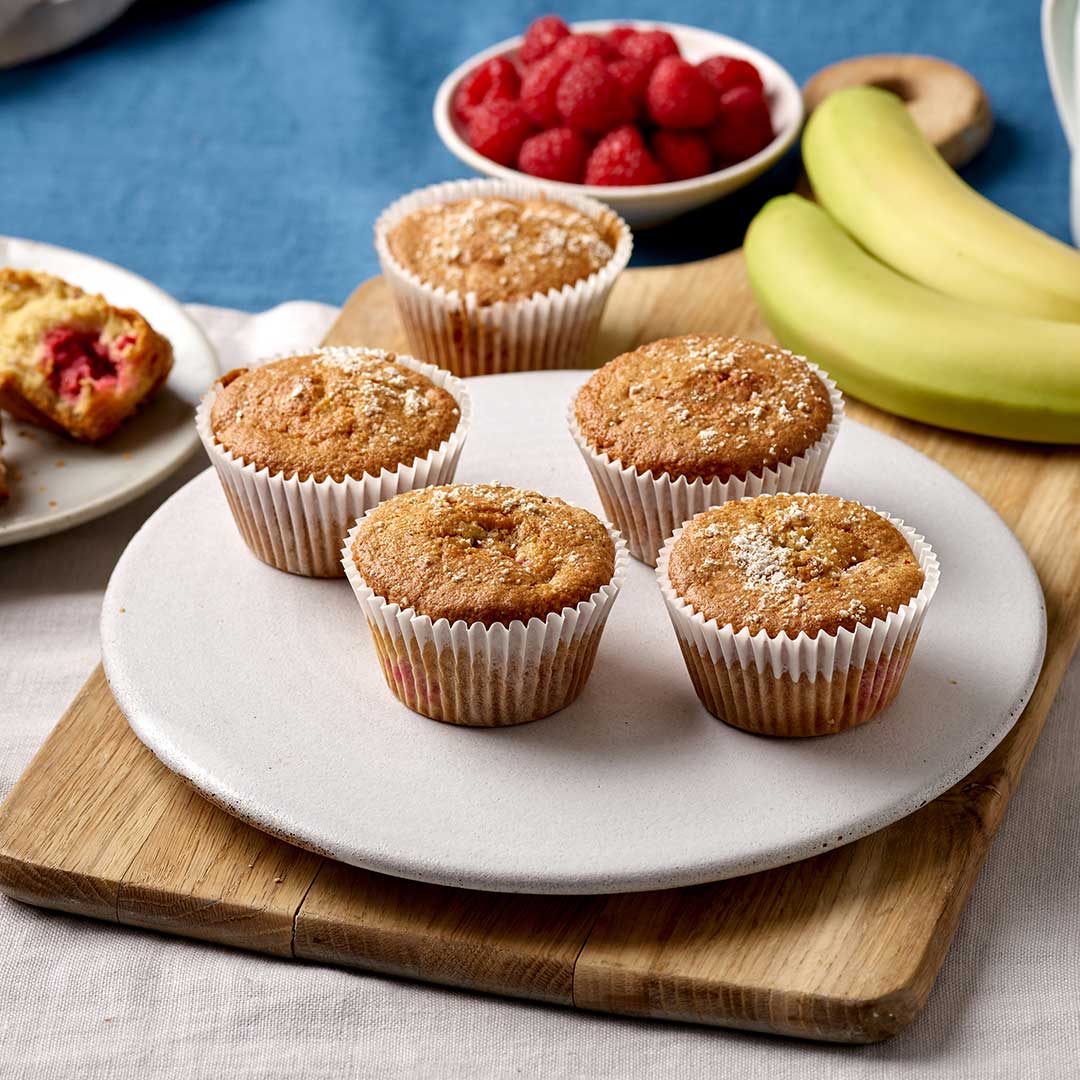 Oat Flour, Banana and Raspberry Cupcake Muffins
35-40 minutes
4
Gluten,Nuts,Wheat
Vegetarian
About this recipe:
Tempting fruity cupcake muffins made with oat flour. Simply double the quantities to make more muffins.
Equipment:
4 x cupcake cases, 1 x 12-hole cake or muffin tray and 2 x mixing bowls
Ingredients:
75g Doves Farm Organic Oat Flour
50g caster sugar
1½ tsp Doves Farm Baking Powder
1 egg
2 tbsp oil
1 tbsp water
1 banana
75g raspberries
oat flour, for dusting
Method:
190°C, Fan 170°C, 375°F, Gas 5
Pre-heat the oven.
Stand 4 cupcake cases in the holes of a cake or muffin tray.
Measure the flour, sugar and baking powder into a bowl, stir to combine and sieve into another bowl.
Break the egg into a large mixing bowl.
Add the oil and water and beat together well.
Mix in the prepared flour.
Cut the banana into thin slices and cut these in half.
Tip the banana into the mixing bowl.
Add the raspberries and stir gently to mix in the fruit.
Divide the mixture between the cupcake cases.
Dust a little oat flour over the cupcake muffins.
Bake for 35-40 minutes.
Transfer the cakes onto a wire rack and leave to cool.