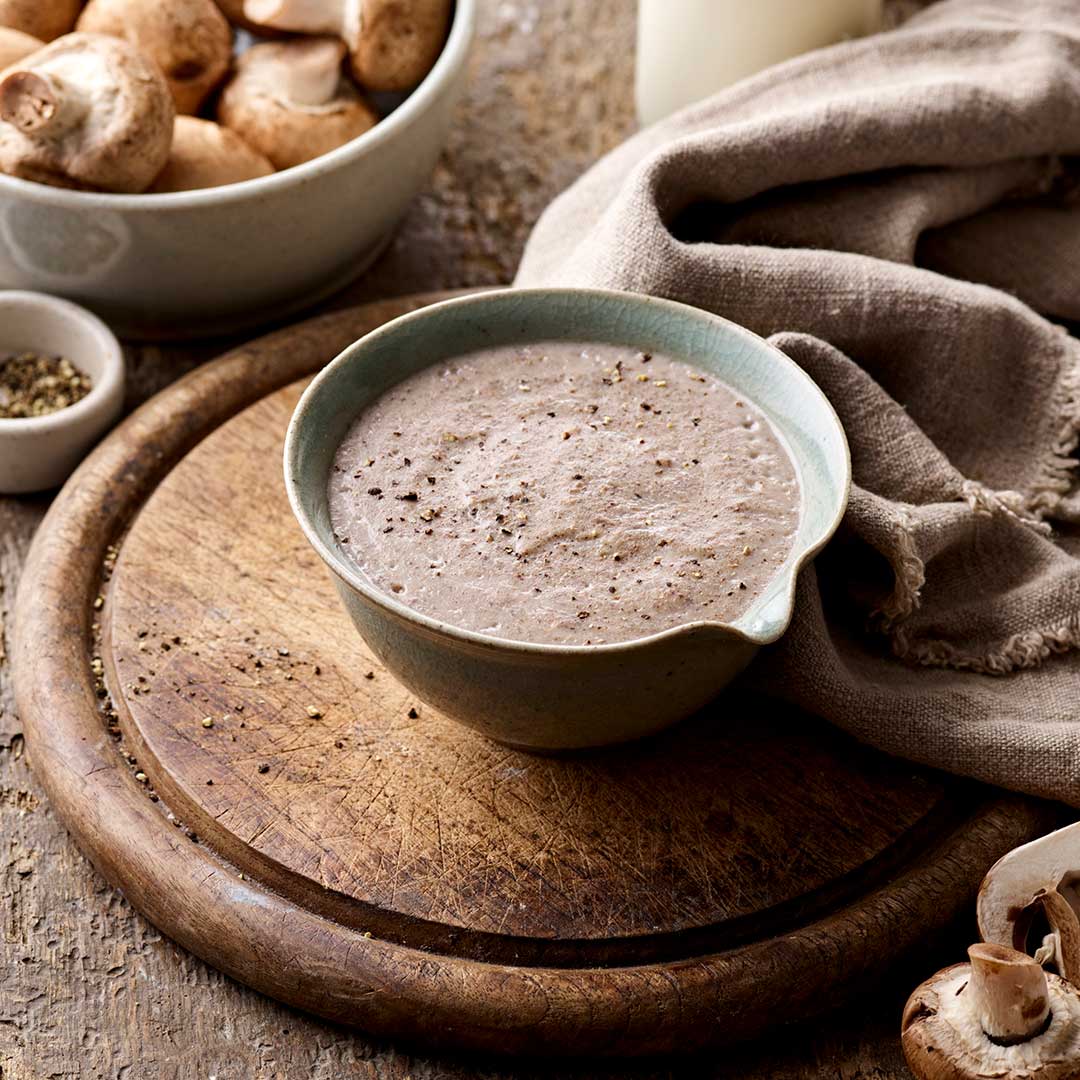 Brown Rice Flour Mushroom Sauce
No reviews yet. Be the first to review this recipe.
5-10 minutes
Egg,Nuts
No added sugar,Vegetarian,Wholemeal
About this recipe:
Packed with whole grain and mushroom flavour, this delicious creamy sauce could provide the ideal accompaniment to a wide range of dishes. To make a vegan mushroom sauce use oil for cooking the mushrooms and any plant-based milk.
Equipment:
saucepan, 2 x mixing bowls and stick blender
Ingredients:
125g mushrooms
25g butter
300ml milk
2 tbsp Doves Farm Organic Brown Rice Flour
2 tbsp olive oil
salt and pepper
Method:
Finely dice the mushrooms into a saucepan.
Add the butter and put the pan over a gentle heat.
When the butter has melted shake the pan, cover and cook until the mushrooms have collapsed.
Tip the mushrooms into a bowl and set aside.
Put the milk into the saucepan and heat until almost boiling.
Measure the flour and oil into a mixing bowl and mix into a smooth paste.
Remove the pan from the heat and pour the milk onto the paste whilst stirring.
Return everything to the saucepan.
Continue cooking over a gentle heat, stirring as the sauce thickens.
Simmer gently for 2 minutes for the flour to cook.
Add the prepared mushrooms.
Using a stick blender, pulse the sauce until smooth.
Season with salt and pepper to taste.
Pour the sauce into a jug to serve.
Leave a review?