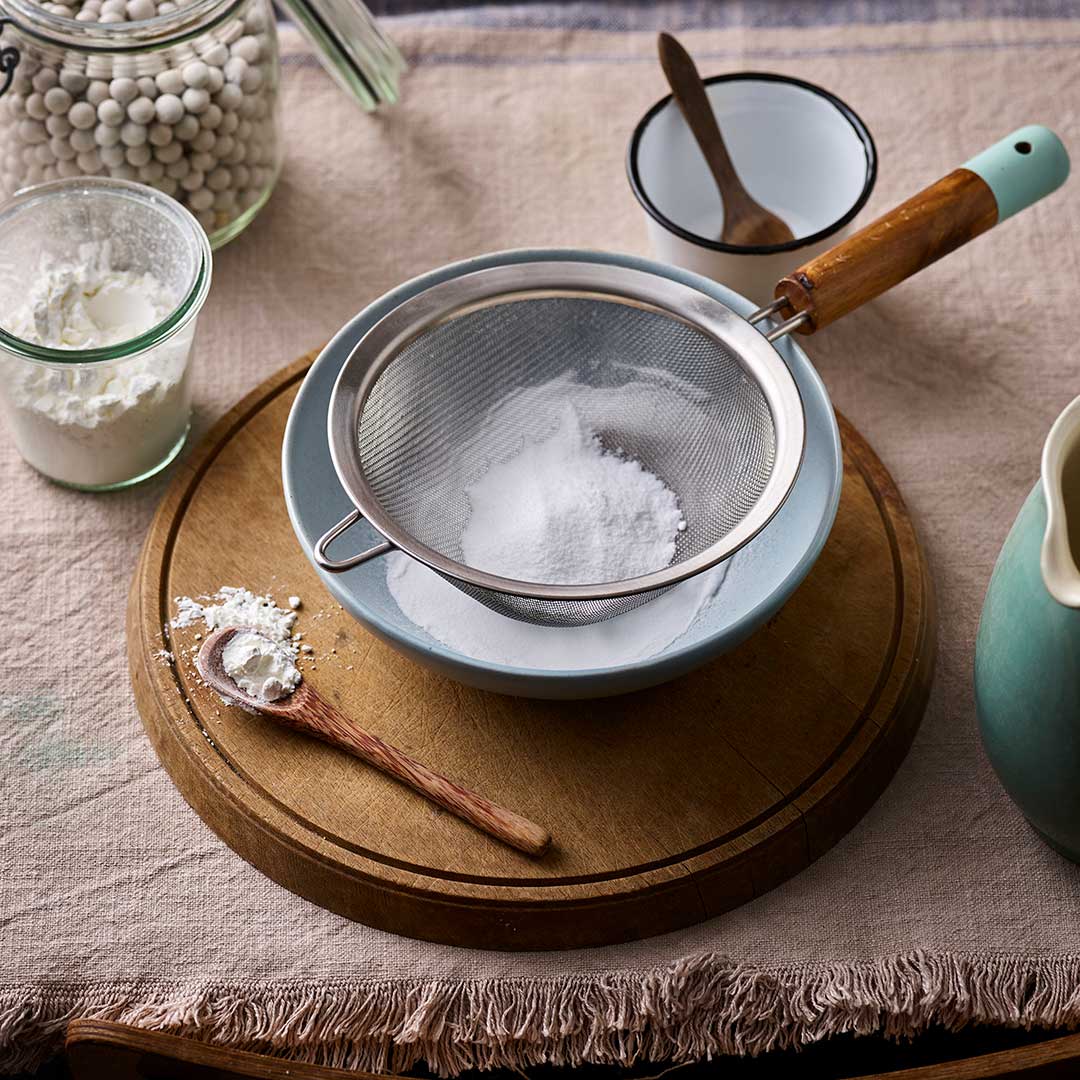 How To Make Your Own Baking Powder
No reviews yet. Be the first to review this recipe.
Egg,Nuts
Vegan,Vegetarian
About this recipe:
Baking powder is used to create the rise in many cake and scone recipes. Follow this recipe, using level spoonful's, to make some baking powder for use in your own recipes or add some to plain flour to make your own self raising flour.
Equipment:
mixing bowls, measuring spoons and sieve
Ingredients:
2½ tsp Doves Farm Organic Cornflour
2 tsp Doves Farm Bicarbonate of Soda
2½ tsp Doves Farm Vitamin C
Method:
Measure the cornflour, bicarbonate of soda and Vitamin C into a bowl and stir to combine.
Sieve the flour blend into another bowl.
Tip the blend into jam jar and seal until required.
Use one teaspoon for every 50g flour in your recipe.
Leave a review?