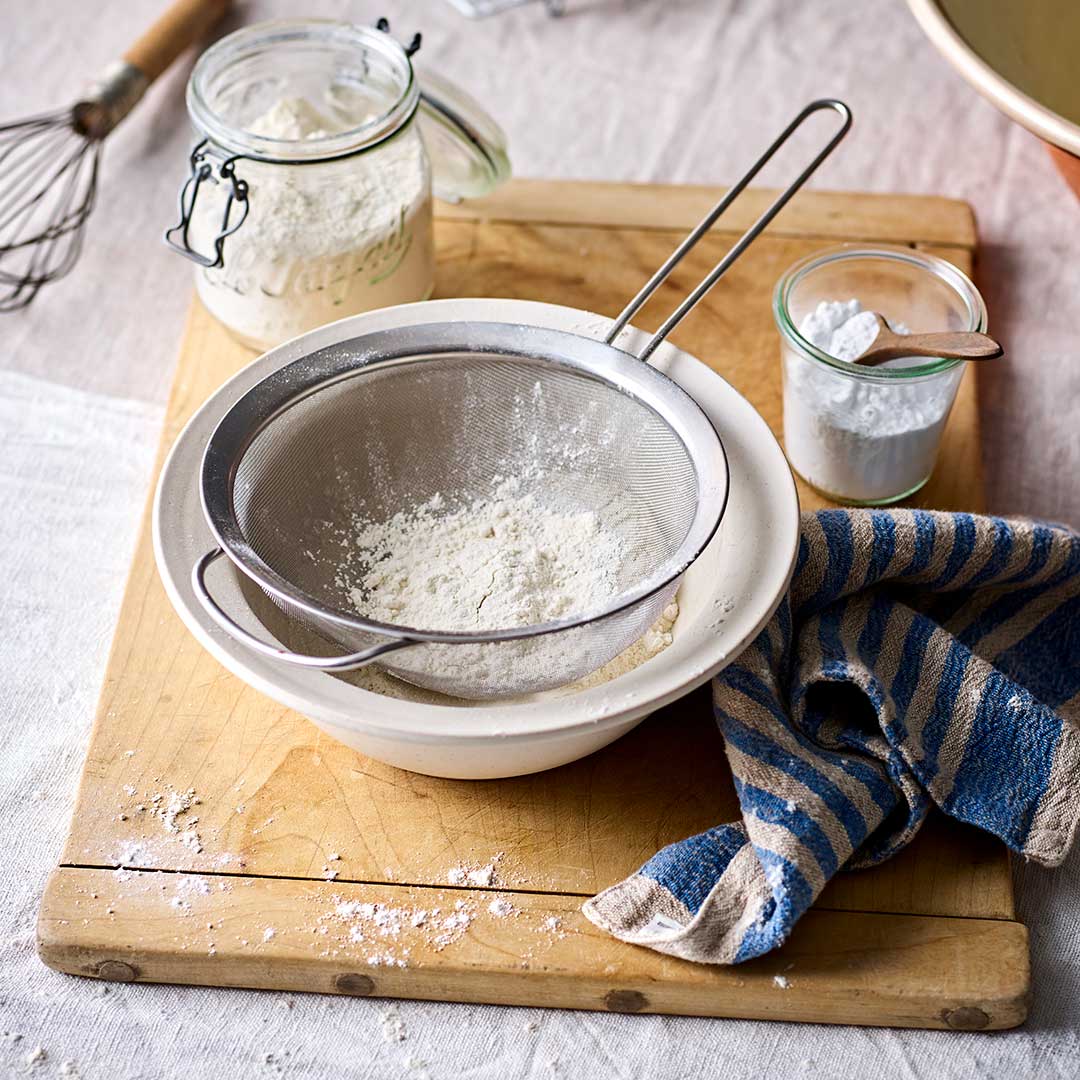 How To Make Self Raising Flour
Egg,Nuts
Vegan,Vegetarian
About this recipe:
Self raising flour already contains the raising agents which gives a nice rise to baked goods. To make your own self raising flour combine plain flour with baking powder or make your own baking powder.
Equipment:
mixing bowls, sieve and measuring spoon
Ingredients:
100g Doves Farm Plain White Flour
2 tsp Doves Farm Baking Powder
Method:
Measure the flour and baking powder into a bowl and stir to combine.
Sieve the flour blend into another bowl.
Use this flour blend as self raising flour.