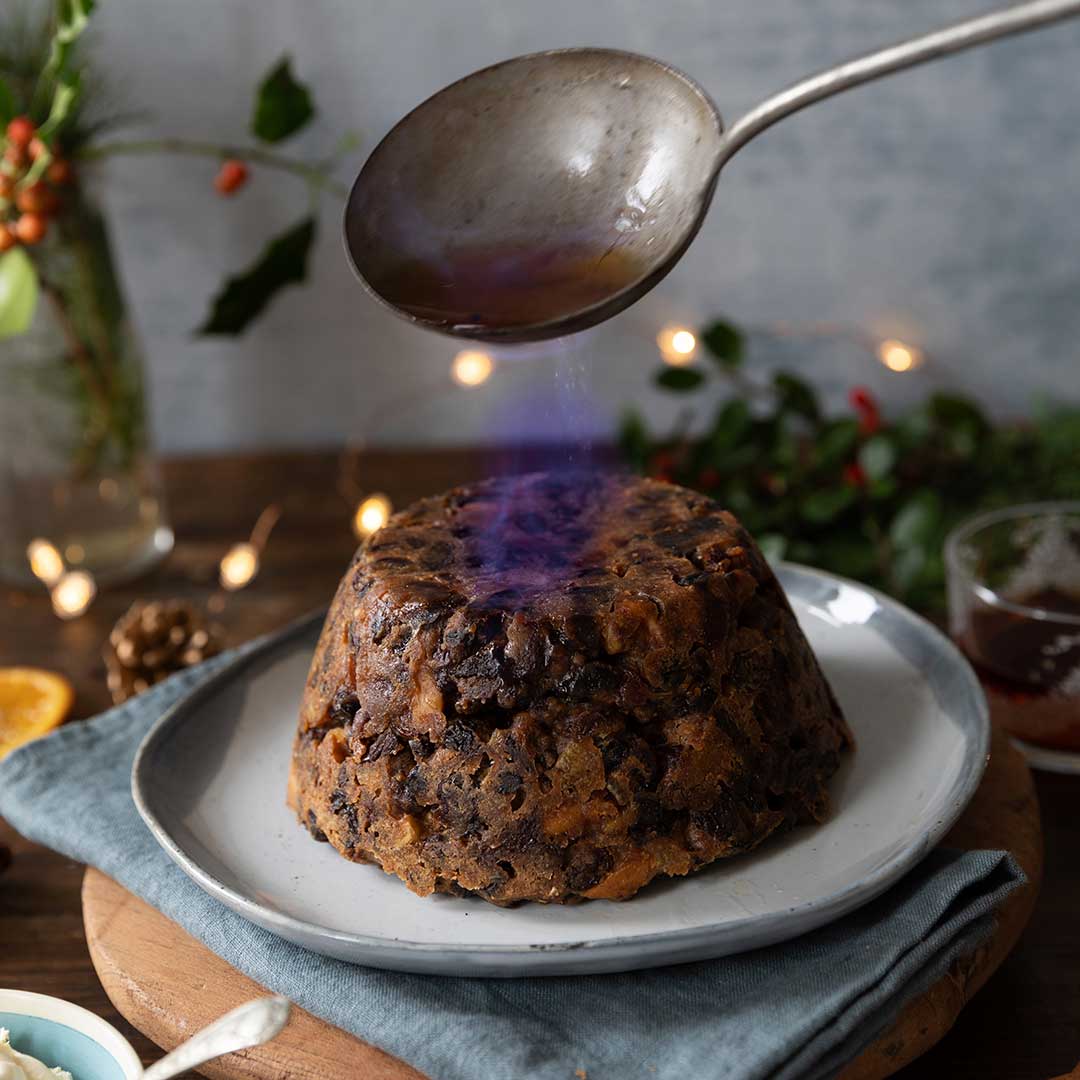 How to Flame a Christmas Pudding
No reviews yet. Be the first to review this recipe.
About this recipe:
For many people the flaming of their Christmas pudding is the perfect end to a seasonal celebratory meal. Clear the table for safety, get the chosen spirit very hot and you might want to turn the lights down low so that you can see the flames.
Equipment:
heatproof serving plate, small saucepan and lighter
Ingredients:
Wholemeal Spelt Christmas Pudding Golden Christmas Pudding
rum – brandy or whisky
Method:
Reheat your pudding.
Warm the serving plate.
Remove any wrapping, parchment paper, cling film or kitchen foil from your hot pudding.
Put a warm, heatproof serving plate on top of the hot pudding, carefully invert it and let the pudding slide out onto the plate.
Keep warm until serving.
Put 3-4 tablespoons of your chosen spirit into a small saucepan and wait until you are ready to flame the pudding.
When ready to serve take the warm pudding to the table.
Heat the saucepan gently until the spirit is very hot.
Remove the pan from the heat and immediately pour the hot spirit over the warm pudding.
Quickly and carefully ignite the spirit with a lighter.
Tilt the serving plate to one side and carefully spoon any spare alcohol back over the pudding. The flame will disappear when all the alcohol has burnt away.
Wait until the flames have subsided before serving.
Leave a review?