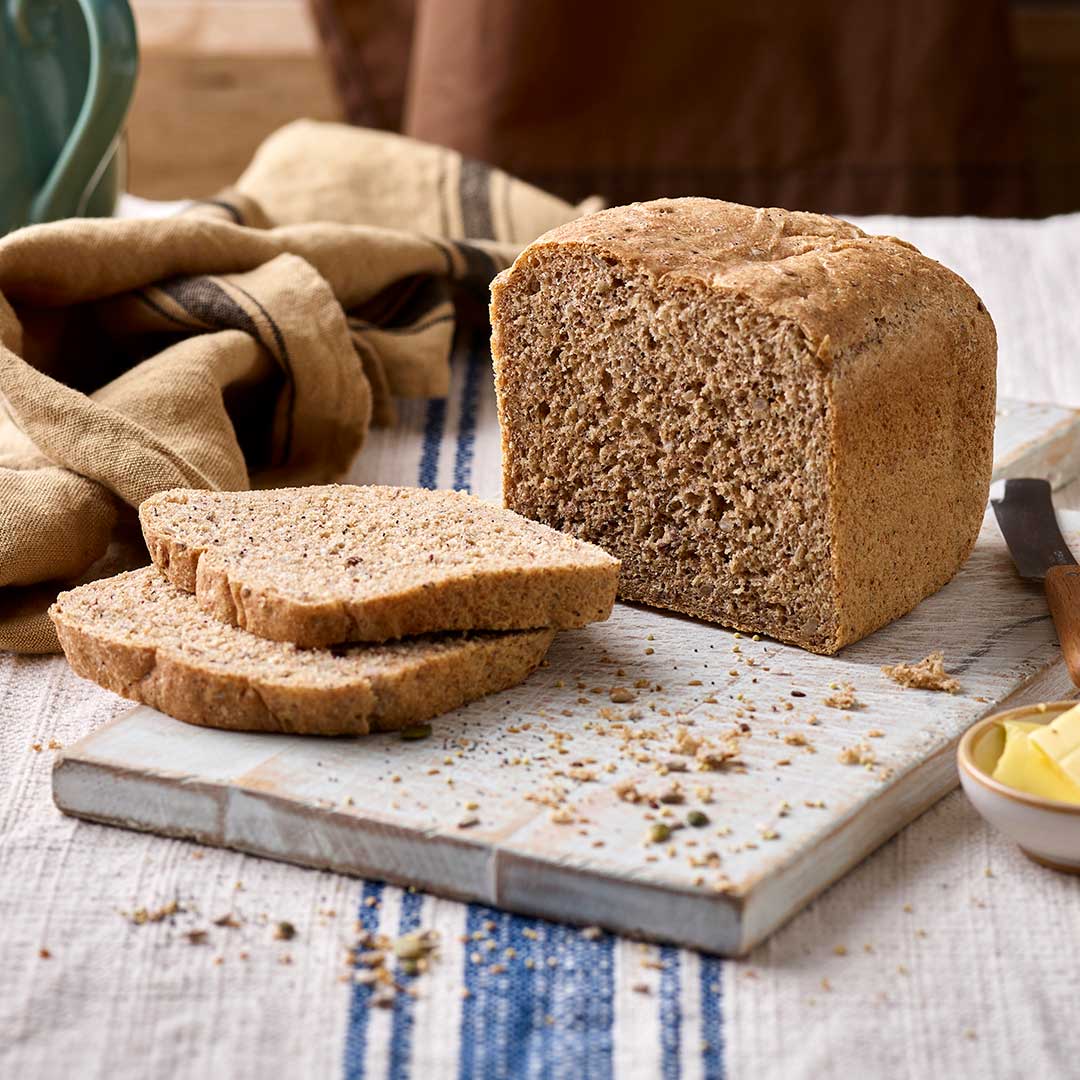 Heritage Seeded Machine Baked Bread Loaf
1 loaf
Dairy,Egg,Nuts
No added sugar,Vegan,Vegetarian
About this recipe:
Packed with heritage grains and seeds including sunflower, teff, poppy and brown linseeds this low-rise loaf is best cooked on a wholemeal rapid machine program. This wholegrain loaf has a pleasing dense character and is delicious with many spreads.
Ingredients:
500g Doves Farm Organic Heritage Seeded Bread Flour
¾ tsp Doves Farm Quick Yeast
330ml tepid water
1¼ tsp salt
1 tbsp oil
Method:
Measure the flour into the bread machine pan.
Sprinkle the yeast over the flour and stir to combine.
Pour the water over the flour.
Sprinkle the salt on top.
Add the oil.
Put the pan into the bread machine.
Check the pan is locked into position.
Turn the machine to the WHOLEMEAL RAPID bread setting.
Select the DARK CRUST option if available on the machine.
Start the machine.
Remove the bread pan from the machine as soon as it has finished baking.
Tip the bread out of the pan and remove the mixer paddle from the bottom of the loaf.
Cool the bread on a wire rack.