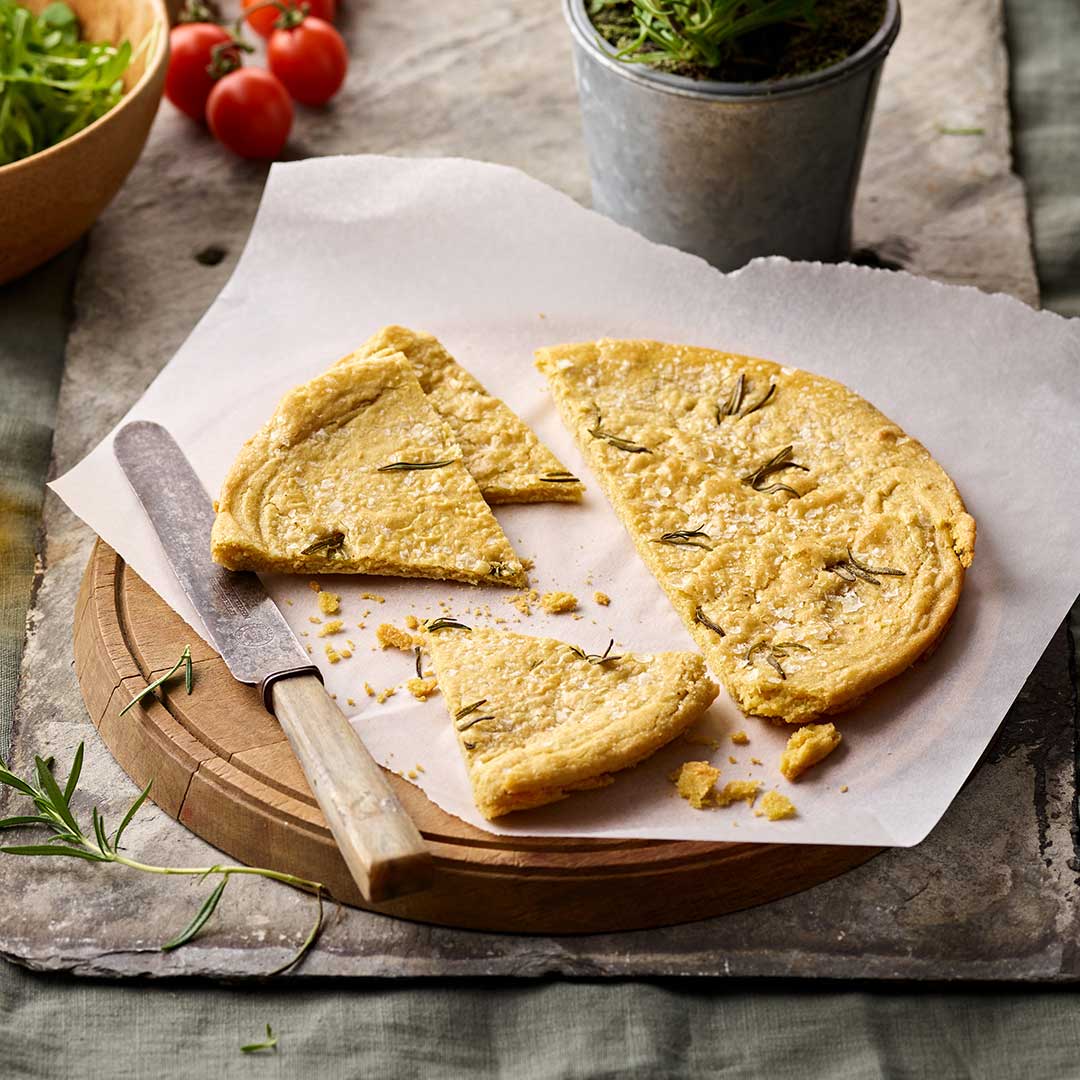 Chickpea Flour Farinata Flatbread
12-15 minutes
1 flatbread
Dairy,Egg,Gluten,Nuts,Peanuts,Wheat
No added sugar,Vegan,Vegetarian
About this recipe:
This unleavened, Italian flatbread makes a delicious appetizer or side dish, with the rich savoury flavour of chickpea flour complimented perfectly by the salt and olive oil. Deceptively easy and simple to make, this delightful vegan Farinata flatbread is sometimes known by its French name, Socca.
Equipment:
large baking tray and mixing bowl
Ingredients:
100g Doves Farm Organic Chickpea Flour
¼ tsp fine salt
2 tbsp olive oil
100ml water
¼ tsp sea salt flakes
1 tbsp rosemary (optional)
oil, for tray
Method:
220°C, Fan 200°C, 425°F, Gas 7.
Pre-heat the oven.
Rub some oil around the inside of a large baking tray or insert a baking liner.
Put the flour, fine salt, olive oil and water into a mixing bowl and mix well to make a smooth thick paste.
Cover and leave the paste to rest for at least 30 minutes.
Stir the paste then tip it onto the prepared baking tray and spread it into a 23cm/9" circle.
Sprinkle with sea salt and rosemary, if used.
Bake for 12-15 minutes.
Slice into triangles and serve as a snack or to accompany a meal.