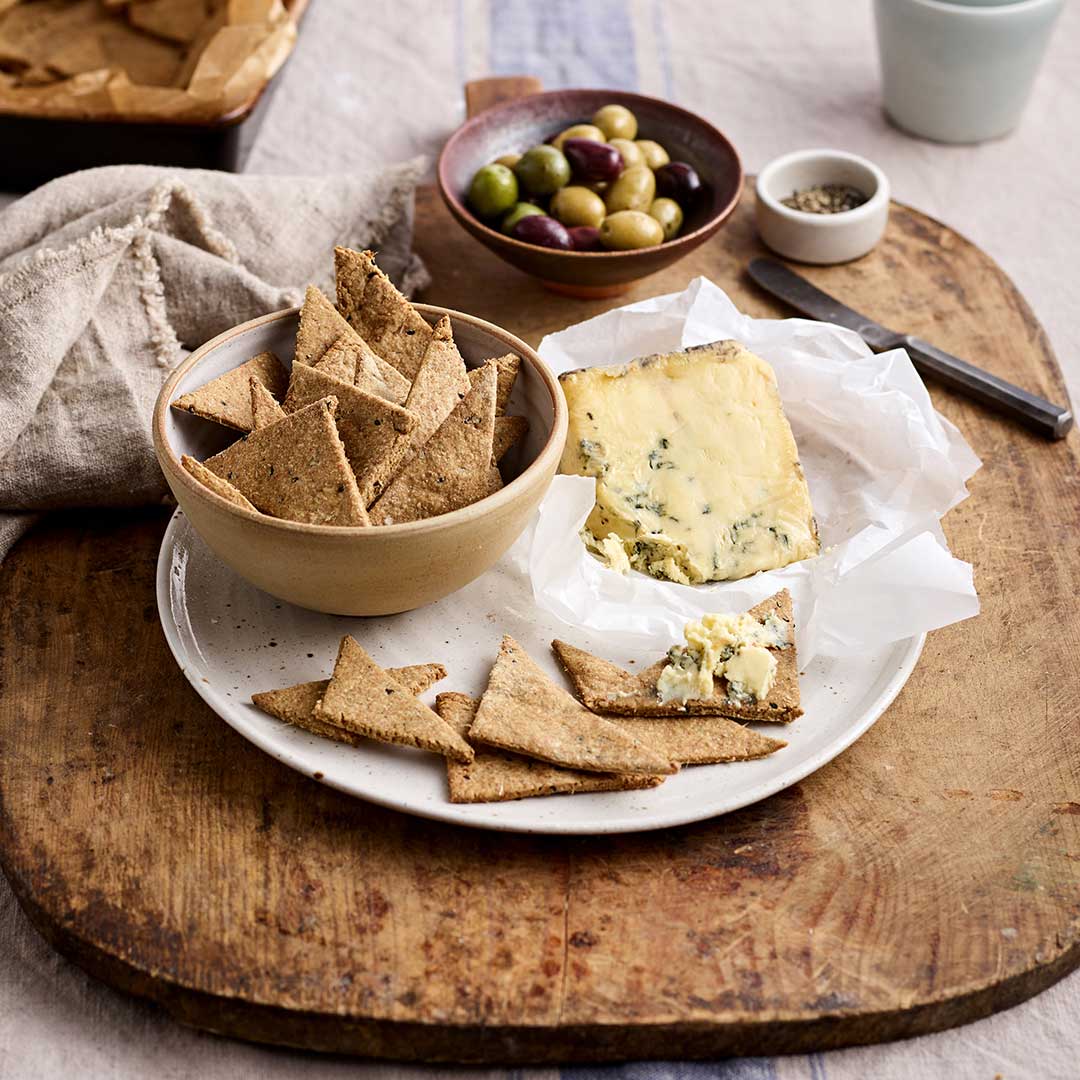 Wholemeal Einkorn Snack Crackers
12-15 minutes
Dairy,Egg,Nuts
Vegan,Vegetarian,Without crystal sugar
About this recipe:
Homemade snack crackers made with Wholemeal Einkorn Flour are full of natural flavour and a great alternative to shop bought snacks.
Equipment:
large baking tray and mixing bowl
Ingredients:
250g Doves Farm Organic Wholemeal Einkorn Flour
2 tbsp ground cumin
1 tsp black onion seeds
¾ tsp salt
1 tbsp lime zest, grated
6 tbsp olive oil
75ml water
oil, for tray
Method:
220°C, Fan 200°C, 425°F, Gas 7
Pre-heat the oven.
Rub some oil around the inside of a large baking tray or insert a baking liner.
Measure the flour, ground cumin, black onion seeds and salt into a bowl.
Finely grate the lime into the bowl and blend everything together.
Add the oil and stir until everything starts to resemble lumpy breadcrumbs.
Pour in the water and stir to form a mass of dough.
Using your hands press the dough into a soft smooth doughy ball.
Lightly dust the work surface with flour, put the dough in the middle and dust it with flour.
Roll out the dough to a 1.5mm/1/16" thickness.
Using a knife, cut the dough into triangles.
Transfer the triangles onto the prepared baking tray.
Bake for 12-15 minutes.
Allow the crackers to cool completely before storing in an airtight tin.