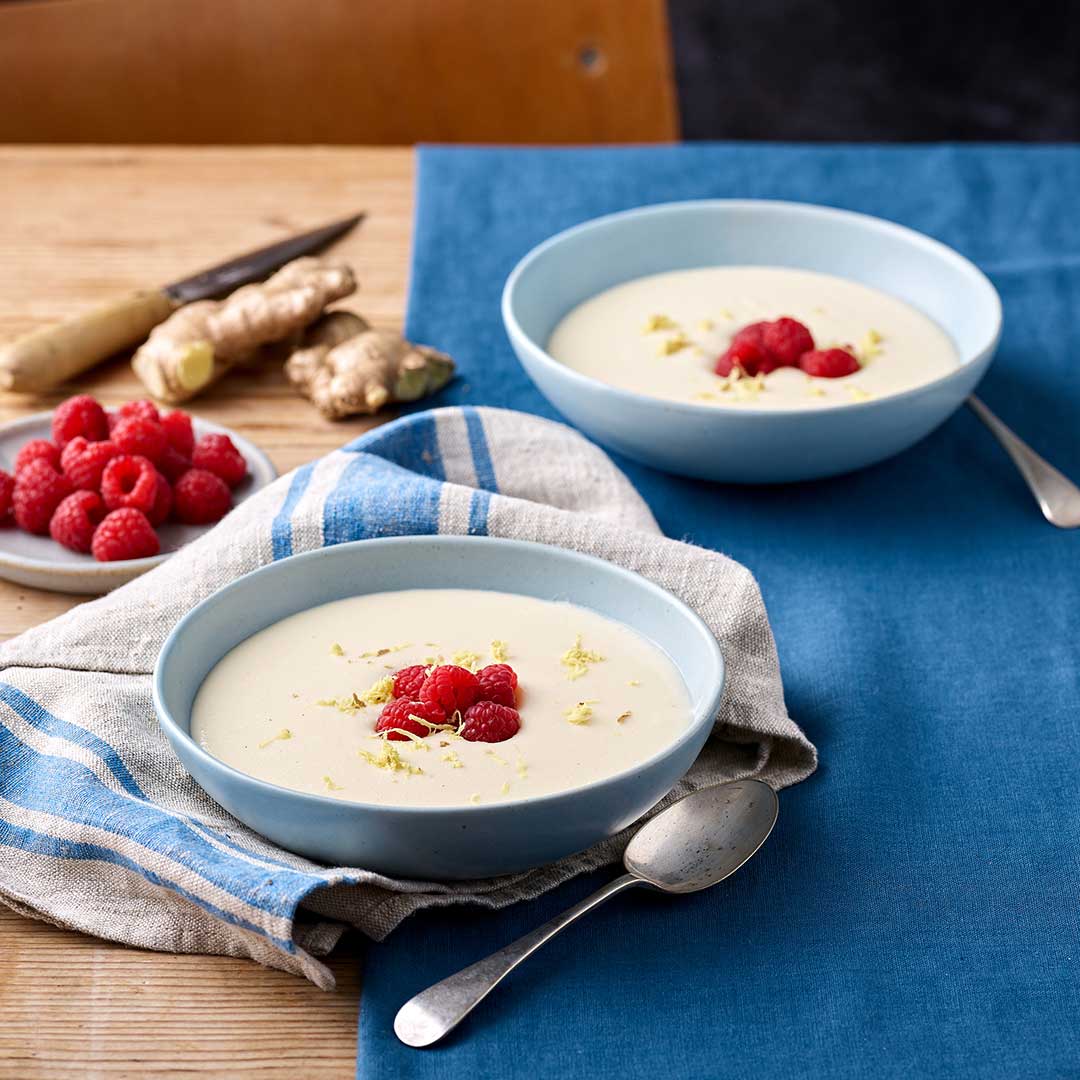 Coconut Flour Porridge
2-3 portions
Gluten,Nuts,Wheat
Vegetarian
About this recipe:
A warming and comforting breakfast time treat, coconut flour porridge could be the ideal low carb way to start your day. Add your choice of fruit to compliment the creamy coconut flavour.
Equipment:
mixing bowl and saucepan
Ingredients:
4 tbsp Doves Farm Organic Coconut Flour
1 tsp xanthan gum
pinch of salt
2 eggs
500ml milk
1 tbsp vanilla extract
raspberries, optional
fresh ginger, optional
Method:
Put the coconut flour, xanthan gum and salt into a mixing bowl and stir to combine.
Break the eggs into the bowl, add half the milk and vanilla extract and beat together well.
Pour the remaining milk into a saucepan and bring to the boil.
Pour the hot milk into the mixing bowl, mixing together the hot and cold.
Tip everything back into the saucepan and cook over a medium heat as the porridge thickens.
Delicious served with fresh berries and a little grated fresh ginger.