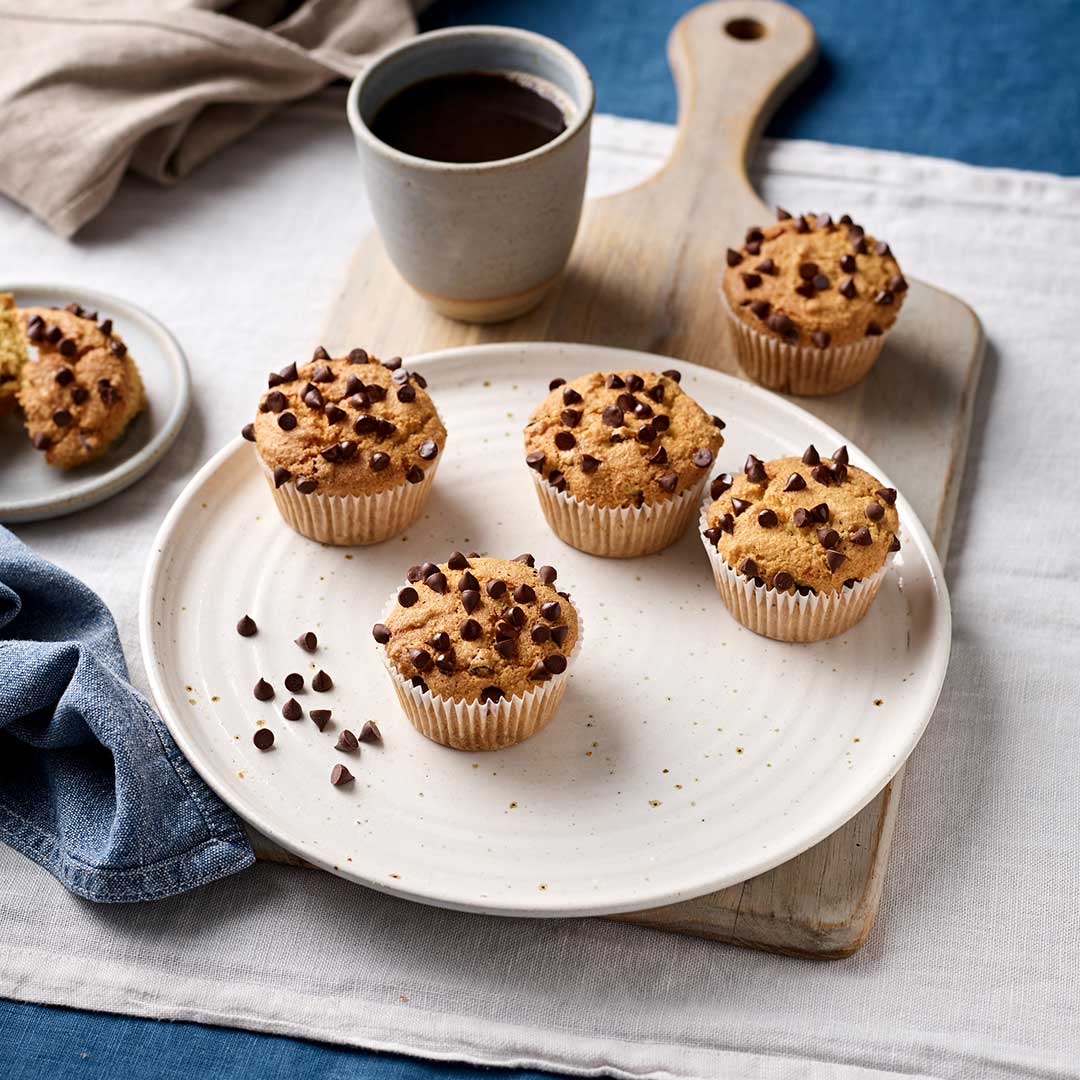 Coconut Flour Chocolate Chip Cupcake Muffins
No reviews yet. Be the first to review this recipe.
30-35 minutes
6 muffins
Dairy,Gluten,Nuts,Wheat
Vegetarian
About this recipe:
Everyone loves a cupcake muffin, especially when it's made with chocolate chips! You can use whatever sugar or chocolate you have in the cupboard although for low carb cupcake muffins use an alternative sweetener such as xylitol and a dark chocolate with high cocoa solids.
Equipment:
tart or muffin tray, cupcake cases, 2 x mixing bowls or blender
Ingredients:
50g Doves Farm Organic Coconut Flour
1 tbsp Doves Farm Baking Powder
75g sugar or xylitol
3 eggs
50g oil
4 tbsp water
1 tbsp vanilla extract
50g dark chocolate chips
Method:
190°C, Fan 170°C, 375°F, Gas 5
Pre-heat the oven.
Stand 6 cupcake cases in the holes of a tart or muffin tray.
Measure the flour and baking powder into a bowl and stir to combine.
Stir in the sugar or xylitol.
Break the eggs into a mixing bowl, or blender, add the oil, water and vanilla extract and mix until smooth.
Add the prepared flour blend and beat until the mix thickens slightly.
Stir in about half of the chocolate chips.
Quickly divide the mixture between the cupcake cases.
Sprinkle the remaining chocolate chips over the cupcake muffins.
Bake for 30-35 minutes.
Leave a review?