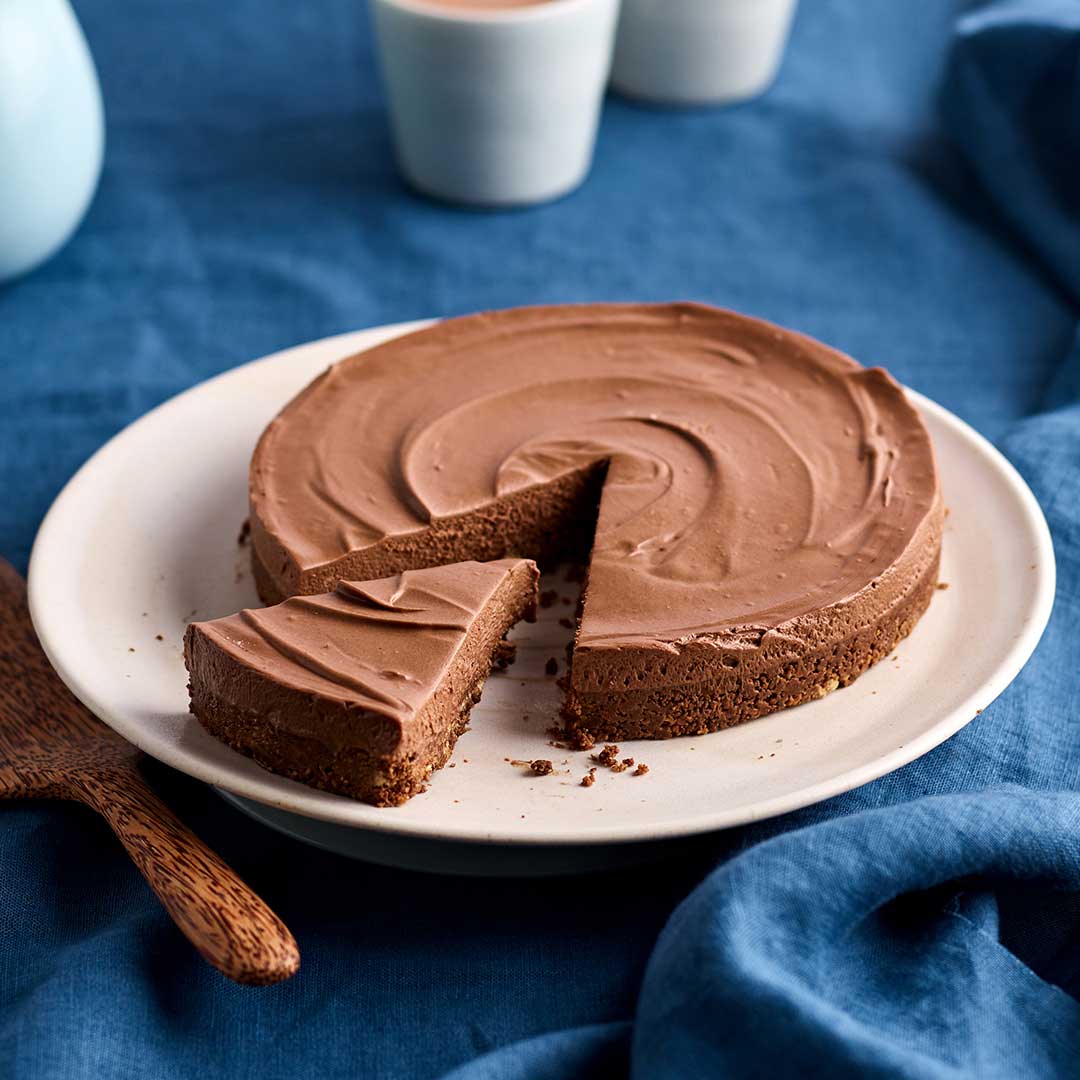 Digestive Biscuit Almond and Chocolate Torte
1 torte
Egg
Vegetarian,Wholemeal
About this recipe:
This tart has a rich chocolate mousse sitting on an almond biscuit crust and is an incredibly easy no-bake recipe. The biscuit base, or the fully assembled chocolate torte, can be made the day before serving and refrigerated. Alternatively make, wrap and freeze the torte until required.
Equipment:
8"/20cm round dish or loose-bottomed tin, baking tray and mixing bowls.
Ingredients:
DIGESTIVE AND ALMOND CRUST
25g ground almonds
175g Doves Farm Organic Wholemeal Digestive Biscuits
50g butter
50g plain chocolate
butter, for dish
CHOCOLATE TORTE FILLING
125g plain chocolate
2 tbsp amaretto or orange juice
100g golden syrup
200ml double cream
Method:
Digestive and Almond Crust
Spread the ground almonds out on a baking tray and toast or roast them for 5-10 minutes until they are lightly golden, shaking the tray after 3-4 minutes.
Rub some butter around the inside of an 8"/20cm round dish or loose-bottomed tin.
Crush the biscuits into fine crumbs, add the toasted almonds and stir to combine.
Gently melt the butter and chocolate.
Add this to the biscuit crumb and almond mixture and stir to combine.
Tip the mixture into the prepared dish and smooth the top.
Chill the biscuit base.
Chocolate Torte Filling
Gently melt the chocolate until just runny.
Stir in the amaretto or orange juice and golden syrup.
Put the cream into a large bowl and beat until thick.
Add the melted chocolate to the bowl and stir until combined.
Tip the mixture onto the prepared biscuit base and smooth the top.
Chill for at least an hour before serving.