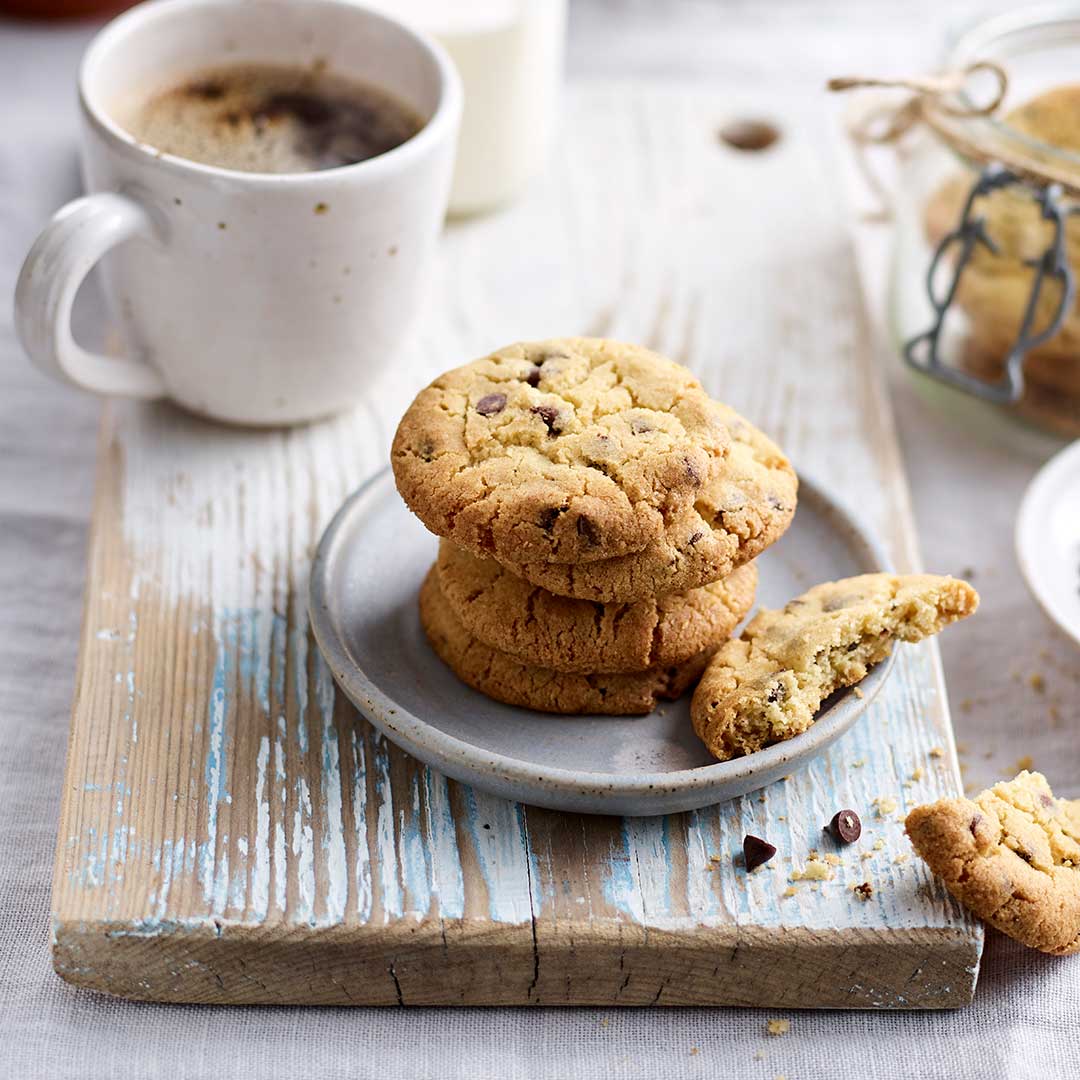 Chocolate Chip Cookies
12-15 minutes
10 cookies
Nuts
Vegetarian
About this recipe:
Everyone loves a chocolate chip cookie and these indulgent treats will not disappoint. To keep the cookies at their best, store cold cookies in an airtight tin.
Equipment:
2 x baking trays and mixing bowl
Ingredients:
50g butter
50g sugar
1 egg yolk
½ tsp vanilla extract
75g Doves Farm Organic Self Raising White Flour
50g dark chocolate chips
oil, for baking trays
Method:
190°C, Fan 170°C, 375°F, Gas 5
Pre-heat the oven.
Rub some oil around the inside of two baking trays or insert a baking liner.
Chop the butter into small cubes.
Put the butter cubes and sugar into a mixing bowl and beat until smooth.
Add the egg yolk and vanilla extract and beat until incorporated.
Mix in the flour.
Stir in the chocolate chips.
Take small spoonfuls of the crumbly mixture and press to form 10 balls of dough.
Place the dough balls on the prepared baking trays, spaced well apart.
Flatten the dough balls slightly with the palm of your hand.
Bake for 12-15 minutes.
When cold store the cookies in an airtight tin.