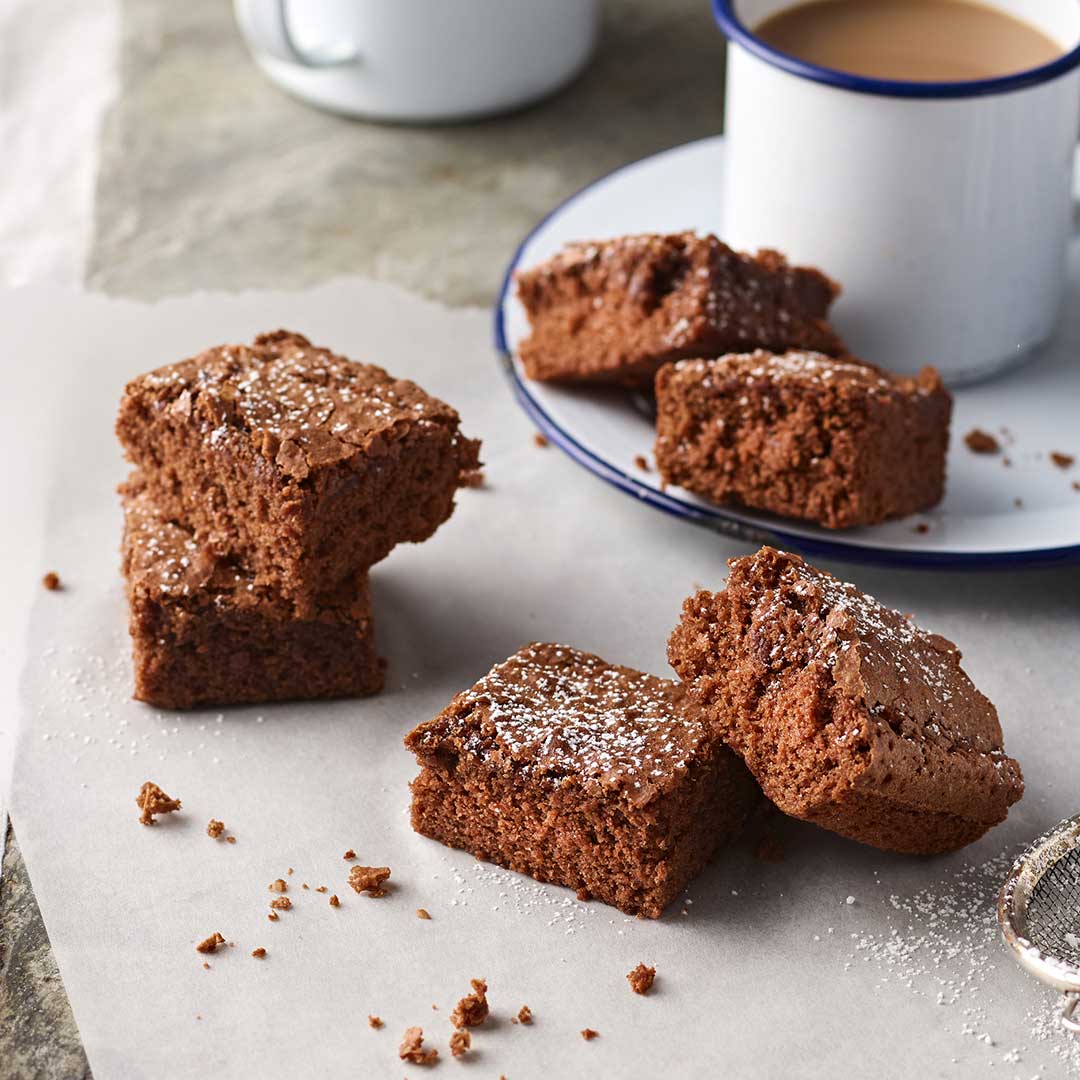 Chocolate Brownie
20-30 minutes
one brownie traybake or 12 portions
Nuts
Vegetarian
About this recipe:
This cake is best if slightly collapsed and squidgy rather than being cooked through. Serve this recipe as a cake or a pudding with a dollop of crème fraiche.
Equipment:
20x28cm/8×11″ baking tray, baking liner and mixing bowl x 2
Ingredients:
150g plain chocolate
100g butter
200g caster sugar
100g Doves Farm Organic Self Raising White Flour
3 eggs
butter, for tray
icing sugar, for dusting
Method:
180°C, Fan 160°C, 350°F, Gas 4
Pre-heat the oven.
Rub some butter around the inside of a 20x26cm/8×10″ baking tray or insert a baking liner.
Gently melt together the chocolate and butter.
Put the sugar and flour into another bowl and blend together.
Break the eggs into the bowl and beat well.
Stir in the melted chocolate and butter.
Pour the mixture into the prepared baking tray.
Bake for 20-30 minutes depending on how soft and squidgy you want the brownies to be. Look through the oven window or carefully open the oven door after 20 minutes to decide.
Dust the cooked brownie with icing sugar and cut into squares or slices.