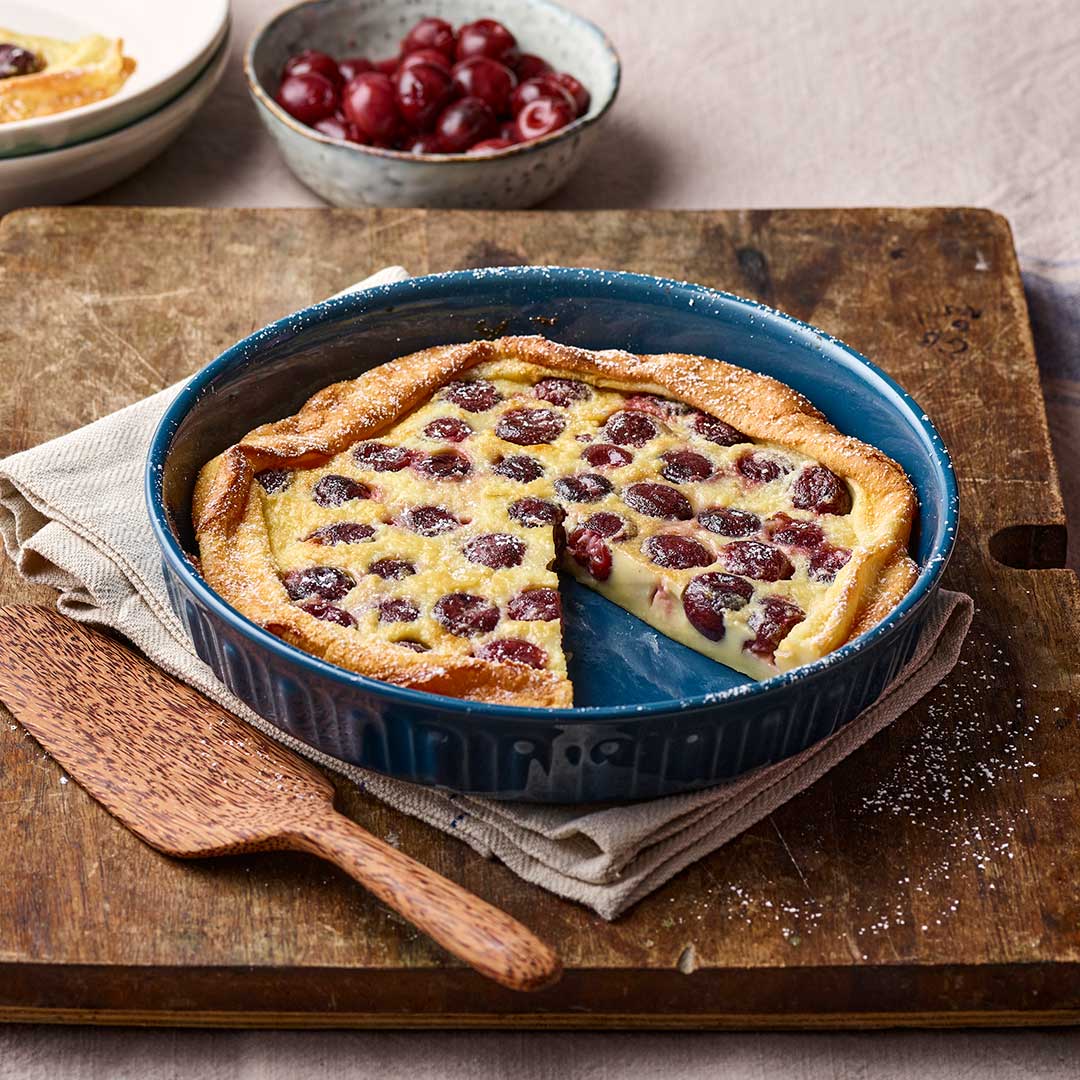 Cherry Clafoutis Pancake
No reviews yet. Be the first to review this recipe.
30-35 minutes
1 large pancake
Nuts
Vegetarian
About this recipe:
Clafoutis is an iconic, oven-baked, French pancake, typically made with un-pitted cherries. The clafoutis batter can be prepared in advance, then baked in a hot oven 30 minutes before serving.
Equipment:
25cm/9" oven dish and mixing bowl
Ingredients:
50g butter
3 eggs
75g caster sugar
75g Doves Farm Organic Plain White Flour
150ml milk
150ml single cream
1 tsp vanilla extract
250g fresh cherries
1 tbsp icing sugar
Method:
180°C, Fan 160°C, 350°F, Gas 4
Pre-heat the oven.
Melt half the butter and set aside.
Put the remaining butter into a 25cm/9" oven dish and heat it in the oven.
Break the eggs into a mixing bowl, add the sugar and beat well.
Gradually add the flour and mix gently.
Add the milk and cream and beat to make a batter.
Stir in the melted butter and vanilla and add the cherries.
Remove the oven dish from the oven and carefully pour in the fruity batter.
Return to the oven and bake for 30–35 minutes.
Remove from the oven and sprinkle with icing sugar.
Leave a review?