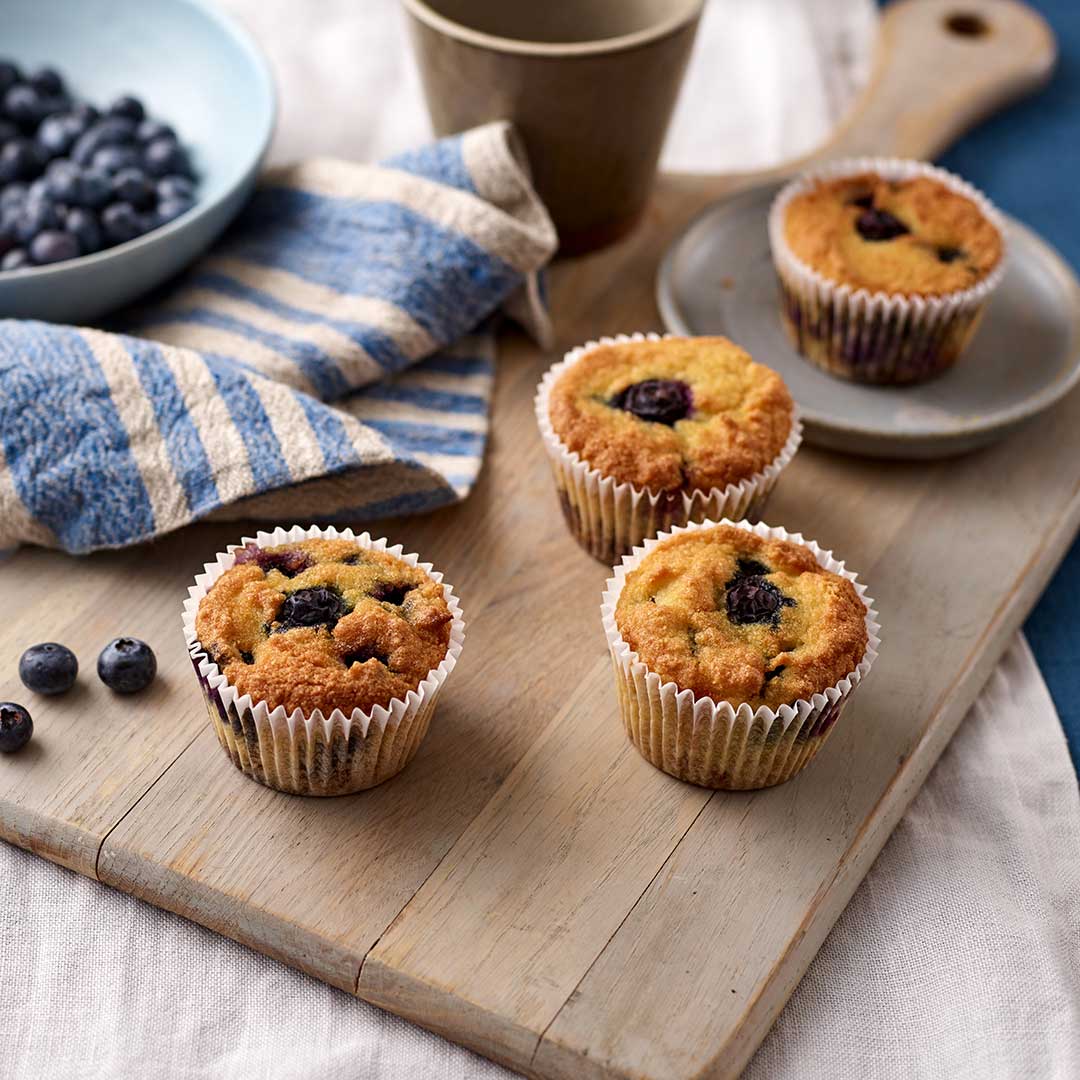 Coconut Flour Blueberry Cupcake Muffins
30-35 minutes
12 muffins
Gluten,Nuts,Wheat
Vegetarian
About this recipe:
These tasty blueberry cupcake muffins are easy to grab for a quick breakfast and are always a treat to find in the lunch box. To lower the carbs, use the alternative sweetener xylitol rather than caster sugar.
Equipment:
fairy cake cases, muffin or tart tray and 2 x mixing bowls
Ingredients:
50g Doves Farm Organic Coconut Flour
1 tbsp Doves Farm Baking Powder
75g caster sugar or xylitol
3 eggs
50ml oil
1 tsp lemon rind, grated
150g blueberries
Method:
180°C, Fan 160°C, 350°F, Gas 4
Pre-heat the oven.
Stand 12 fairy cake cases in the holes of a tart or muffin tray.
Measure the coconut flour and baking powder into a bowl and stir to combine.
Stir in the sugar or xylitol.
Break the eggs into a mixing bowl, add the oil, grated lemon rind and beat until smooth.
Add the mixed dry ingredients and beat until the mixture starts to thicken.
Spoon the mixture into the fairy cake cases.
Divide the blueberries between the cakes, gently pressing them into the top of the muffins
Bake for 30-35 minutes.