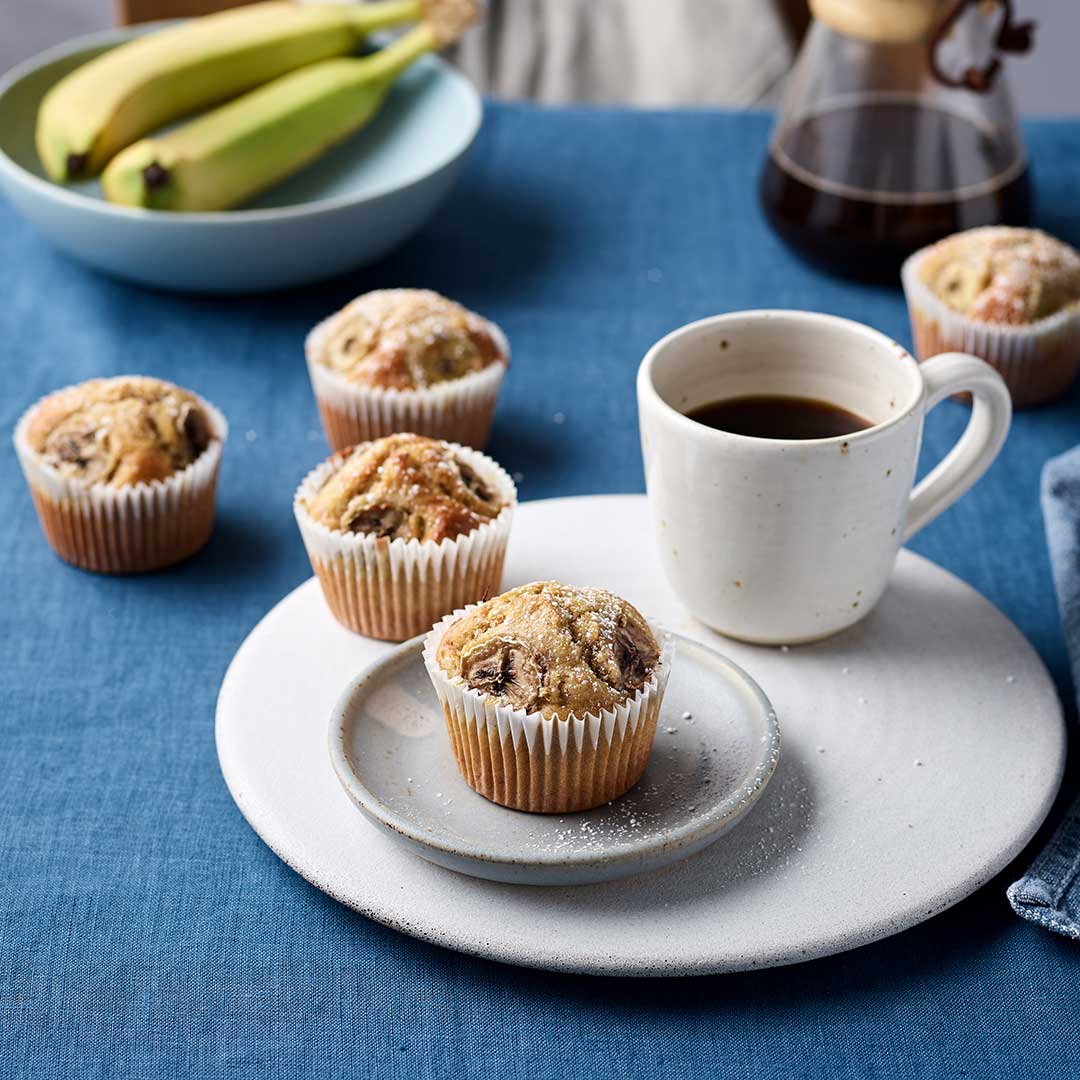 Banana Cupcake Muffins
25-30 minutes
6 muffins
Dairy,Nuts
Vegetarian
About this recipe:
Delicious and moist banana bread cupcake muffins ready in just 25-30 minutes. Perfect for a lunchbox treat or to eat anytime.
Equipment:
12-hole muffin or tart tray, 6 paper cupcake cases, mixing bowl and kitchen blender
Ingredients:
125g Doves Farm Organic Self Raising White Flour
¼ tsp cinnamon (optional)
50g caster sugar
2 bananas
1 egg
50g oil
1 tsp vanilla extract
icing sugar, to dust
Method:
180°C, Fan 160°C, 350°F, Gas 4
Pre-heat the oven.
Stand 6 cupcake cases in the holes of a muffin or tart tray.
Measure the flour and cinnamon, if used, into a bowl, stir to combine and sieve into a mixing bowl.
Add the sugar and stir again.
Cut 18 very thin slices of banana and set them aside.
Put the remaining banana, egg, oil and vanilla extract into a kitchen blender and mix to a purée.
Tip the prepared flour blend into the bowl and beat until smooth.
Divide the mixture between the prepared muffin cases.
Lay three banana slices on the top of each cupcake muffin.
Bake for 25-30 minutes.
Transfer the cakes onto a wire rack and leave to cool.
Sieve a little icing sugar over the top of the cupcake muffins.