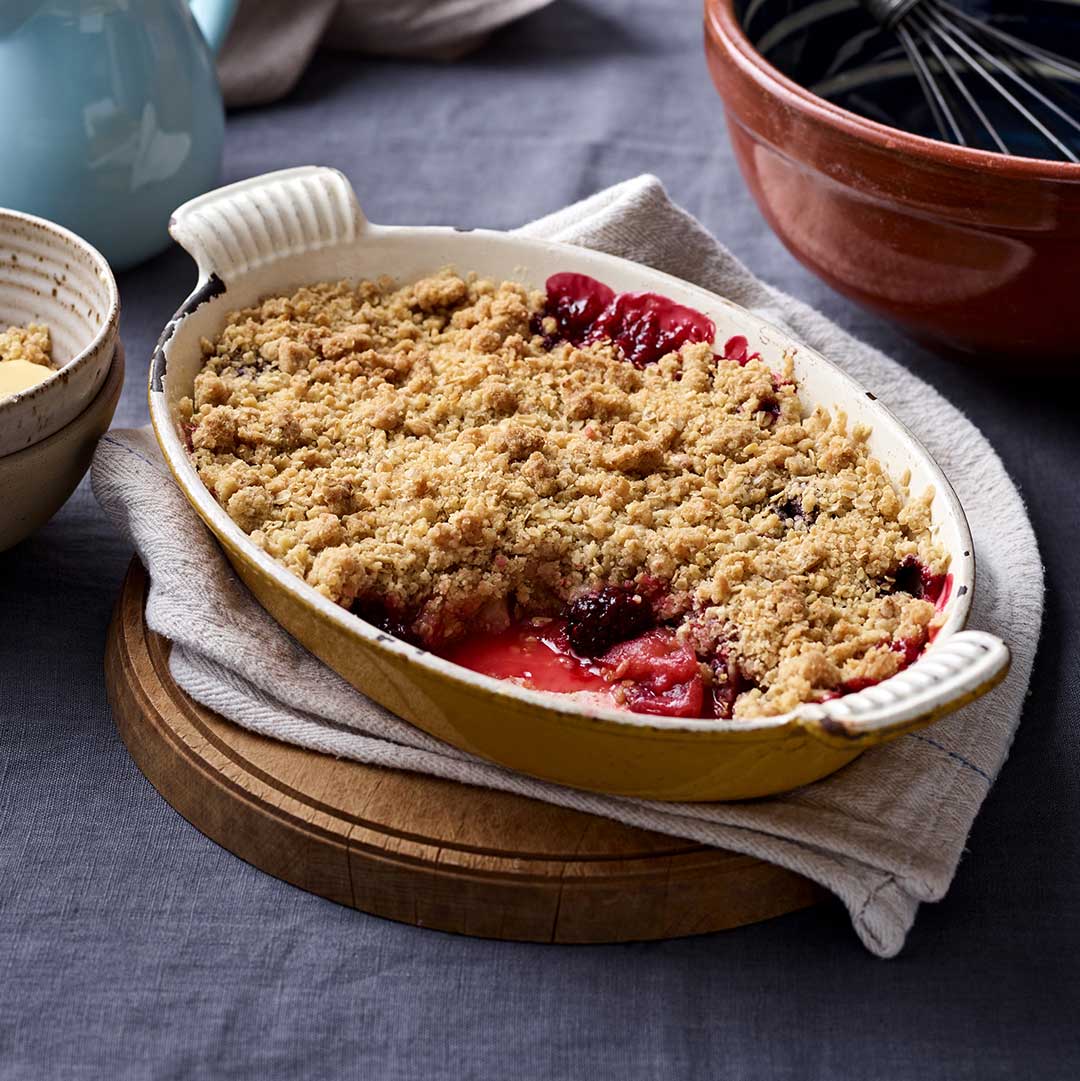 Apple and Blackberry Crumble
40-45 minutes
1 crumble
Egg,Nuts
Vegetarian
About this recipe:
Using our Organic Plain White Flour, this apple and blackberry crumble is classic comfort food at its best – the perfect end to an autumnal Sunday lunch.
Equipment:
1lt/2pt oven dish and mixing bowl
Ingredients:
500g cooking apples
75g caster sugar
3 tbsp water
200g Doves Farm Organic Plain White Flour
150g demerara sugar
150g butter
25g oats
100g blackberries
Method:
180°C, Fan 160°C, 350°F, Gas 4
Pre-heat the oven.
Peel, core and slice the apples into a 1lt/2pt oven dish.
Add the caster sugar and water then stir to mix.
Bake the apples for 20 minutes.
Measure the flour and demerara sugar into a mixing bowl.
Slice the butter into small cubes, add them to the bowl and using a fork, roughly mix it into the flour to create lumpy 'bread crumbs'.
Stir in the oats.
Carefully remove the apple from the oven and stir in the blackberries.
Pour the flour mixture over the fruit and spread it out to the edges.
Bake for 40-45 minutes.